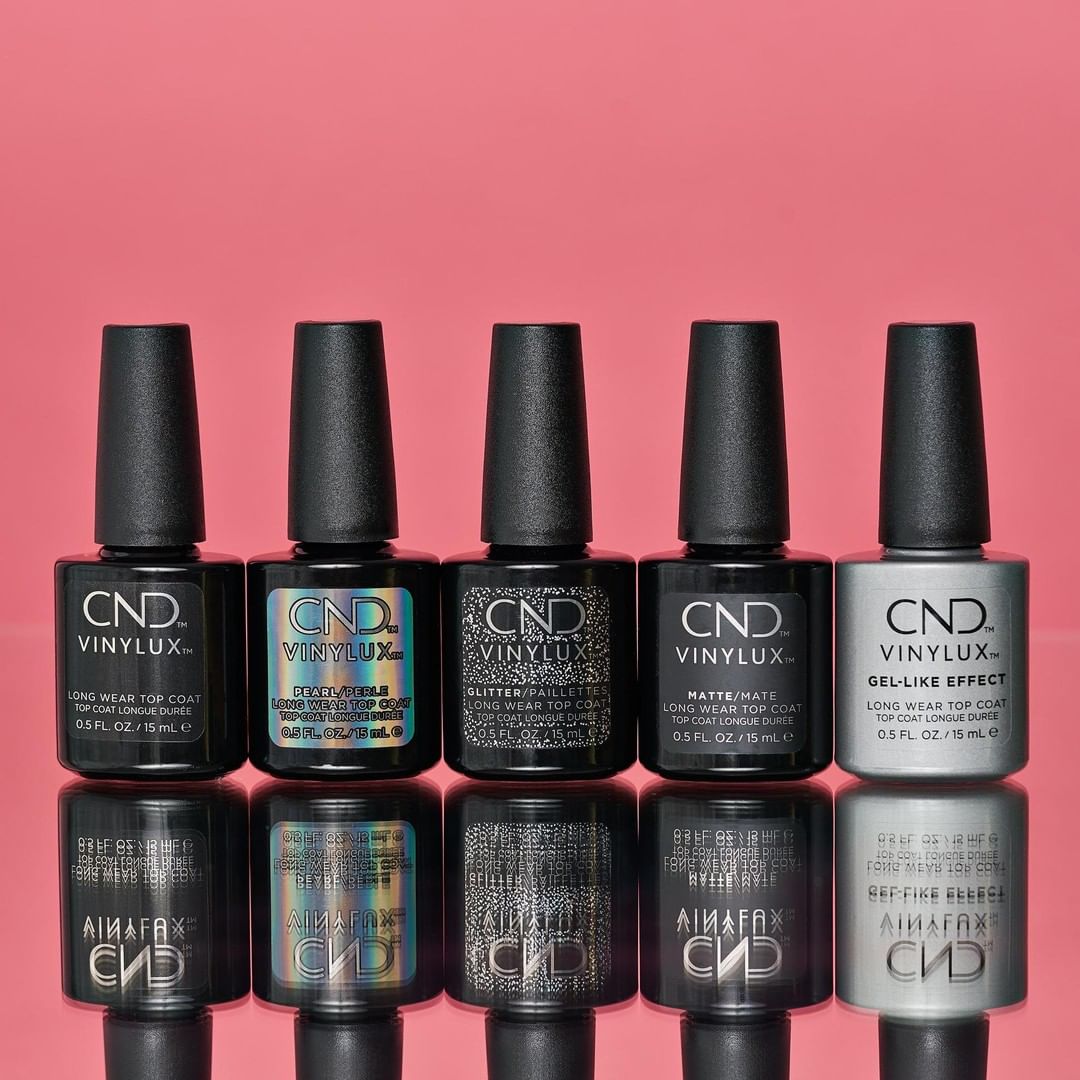 Let's talk about Top Coats.
Top Coats give your nails a longer-lasting manicure and offer an extra layer of protection to your nails; it's important to always finish your set with a Vinylux™ Top Coat. 
You can personalise your manicure to suit the exact style you want to achieve as the collection includes plenty of different finishes to choose from. 
Vinylux™ Long Wear Top Coat | £11.95
Long Wear Top Coat protects nail polish from scratching, denting, chipping and dulling for up to a week of wear. This gorgeous finishing product creates polished, long-lasting nails with little upkeep.
Vinylux™ Gel-Like Effect Top Coat | £13.95
Gel-Like Effect Top Coat is strong, tough, long-wearing and super shiny! It will provide gel-like shine and thickness, giving the appearance of a manicure straight out the salon. 
Vinylux™

 Matte

 

Top Coat | £11.95
For those who prefer a velvety, matte finish, Matte Top Coat is perfect.
Vinylux™

 Pearl

 

Top Coat | £11.95
Prepare to be hypnotised by the opalescent radiant finish of Pearl Top Coat. 
Vinylux™

 Glitter 

Top Coat | £11.95
Add a little sparkle to any manicure with the Glitter Top Coat; a multi-coloured glistening finish. 
Shop all Top Coats here.