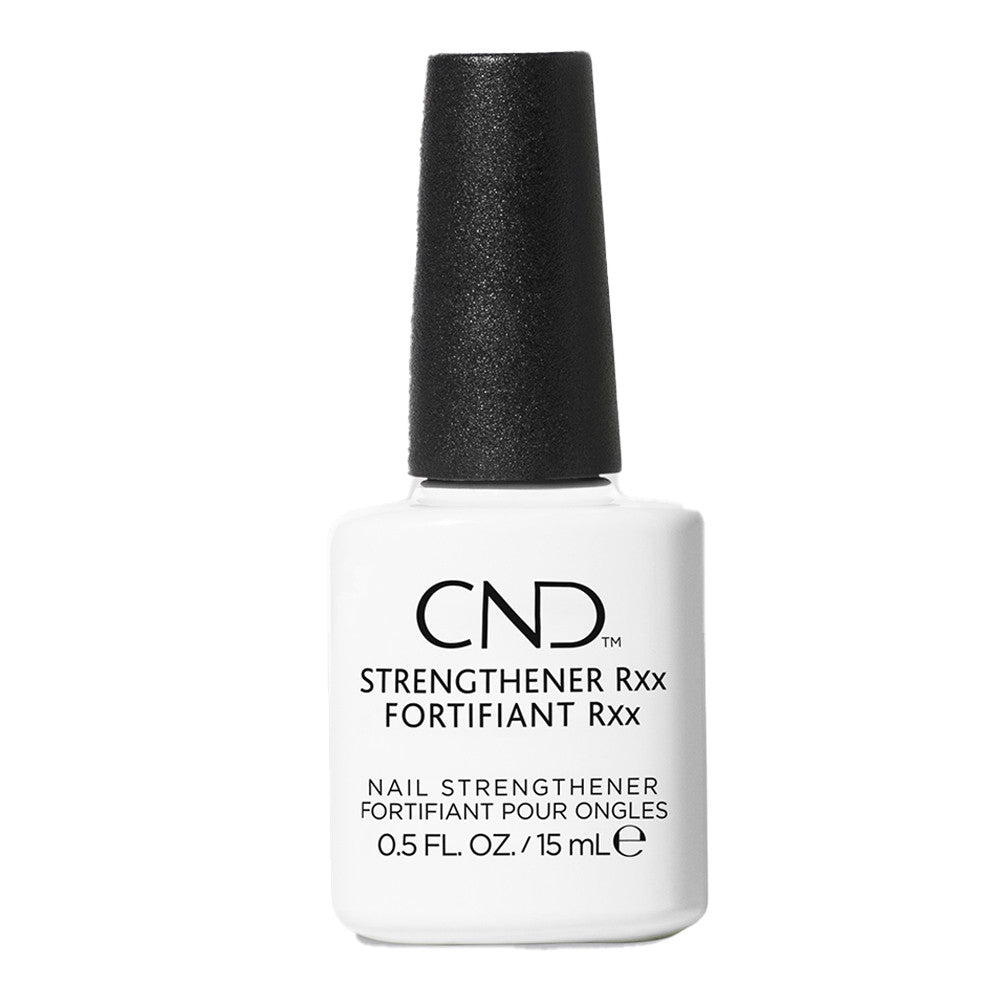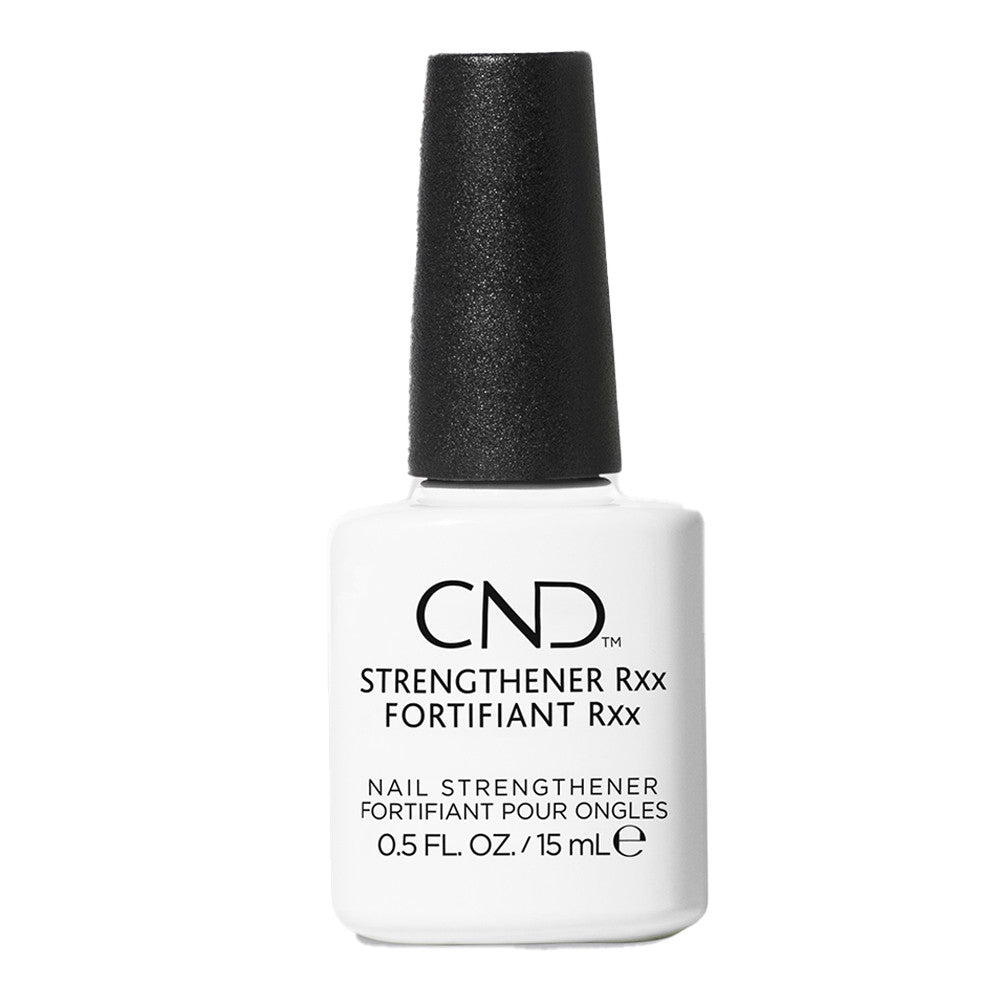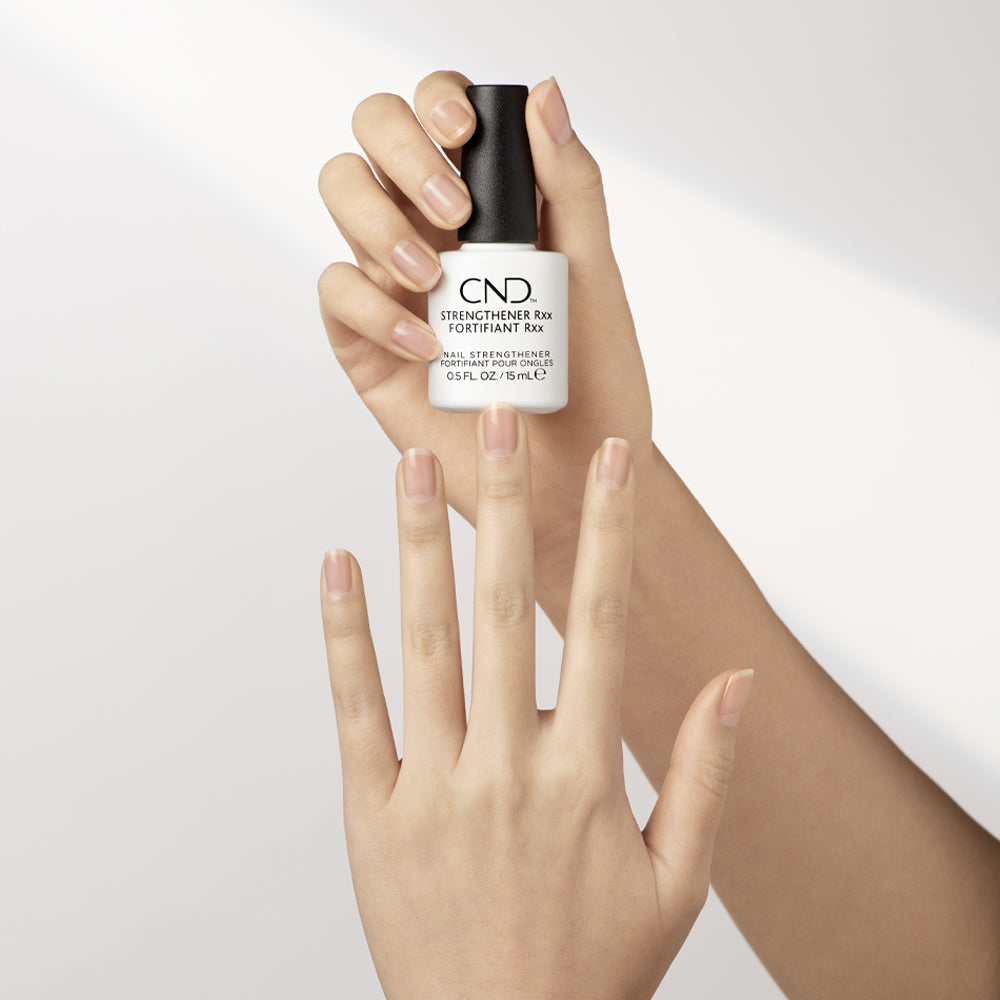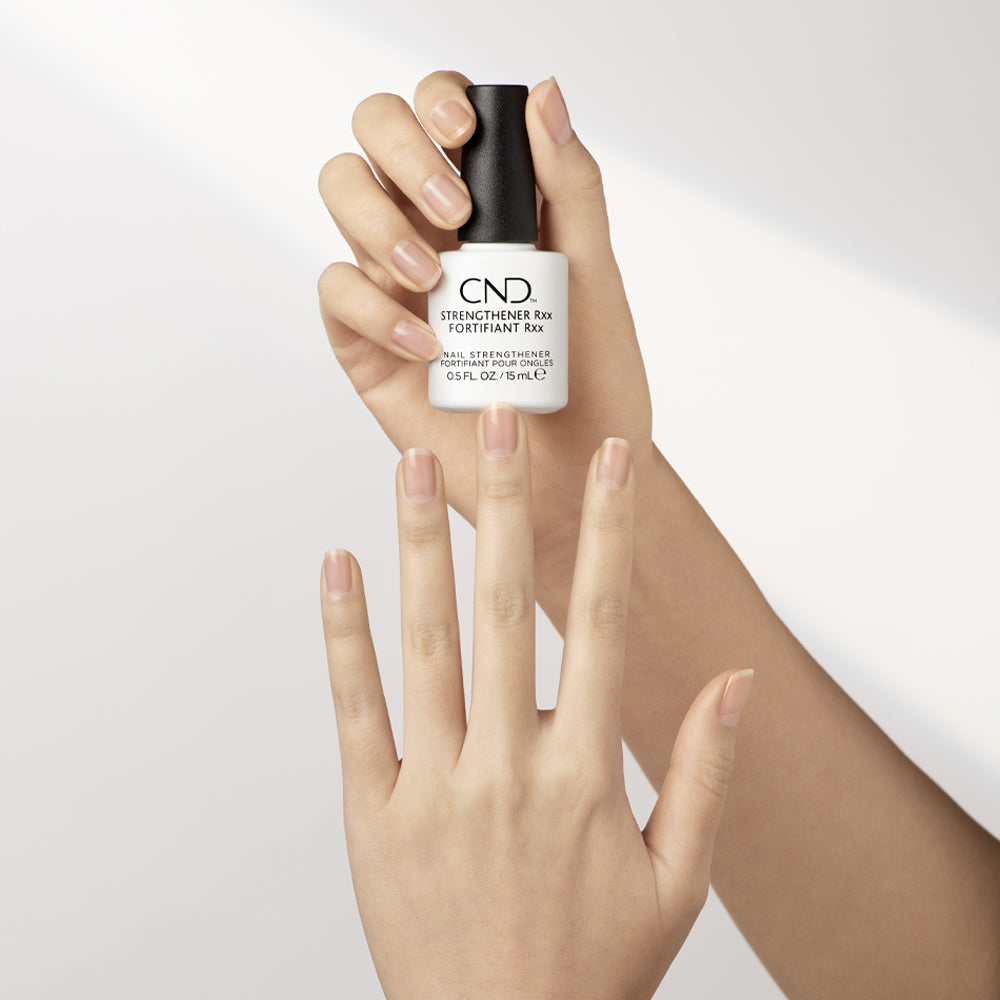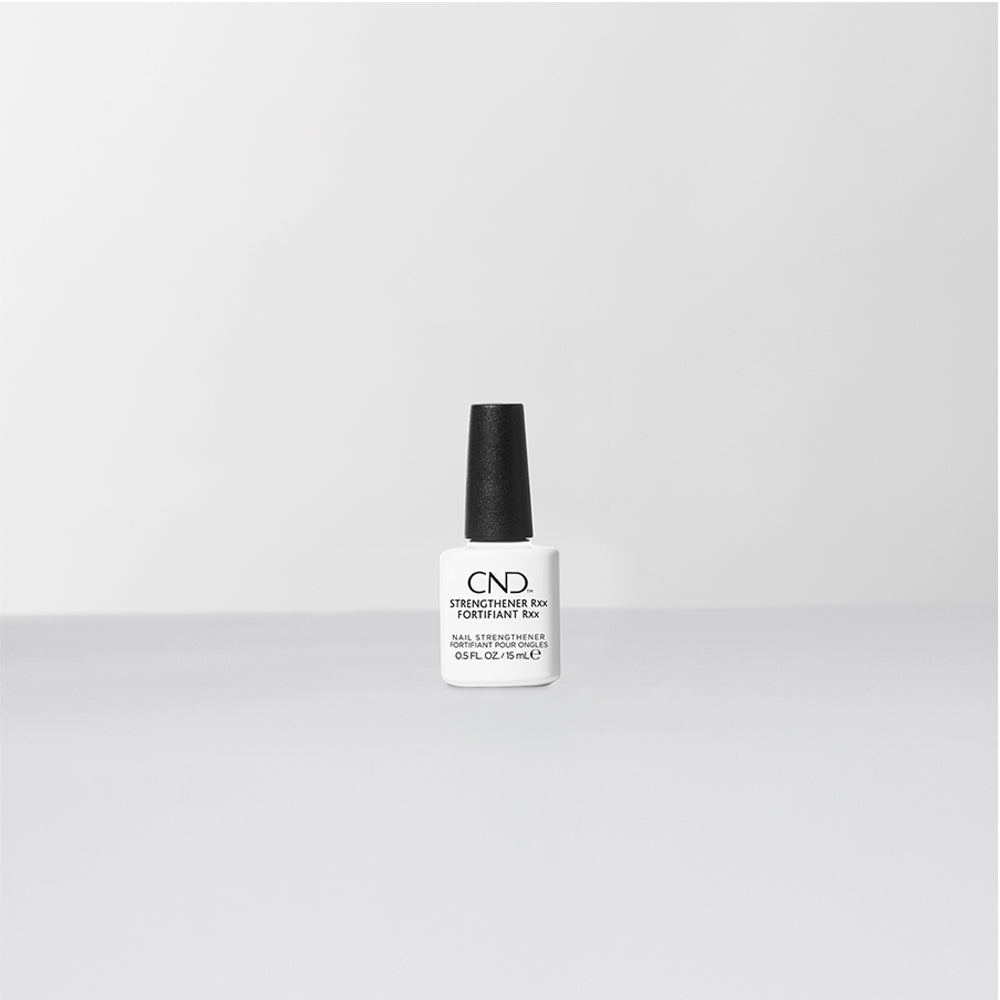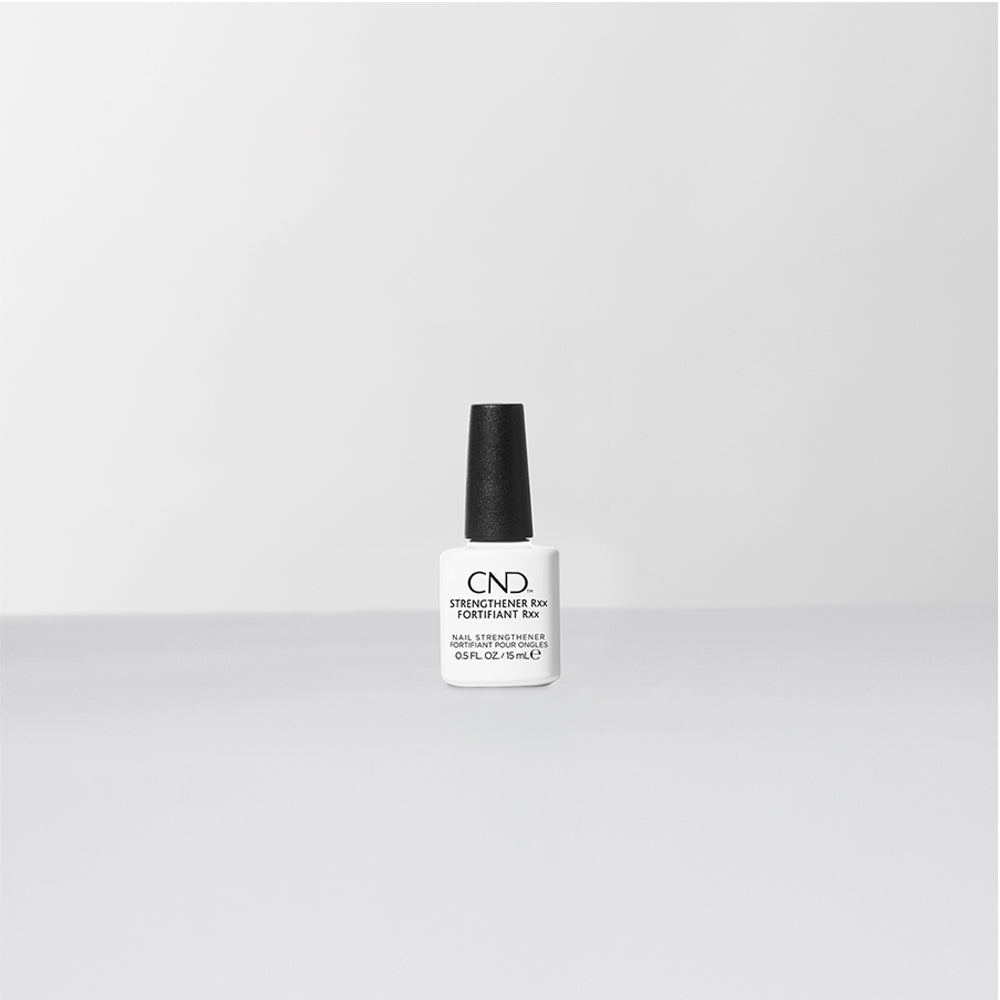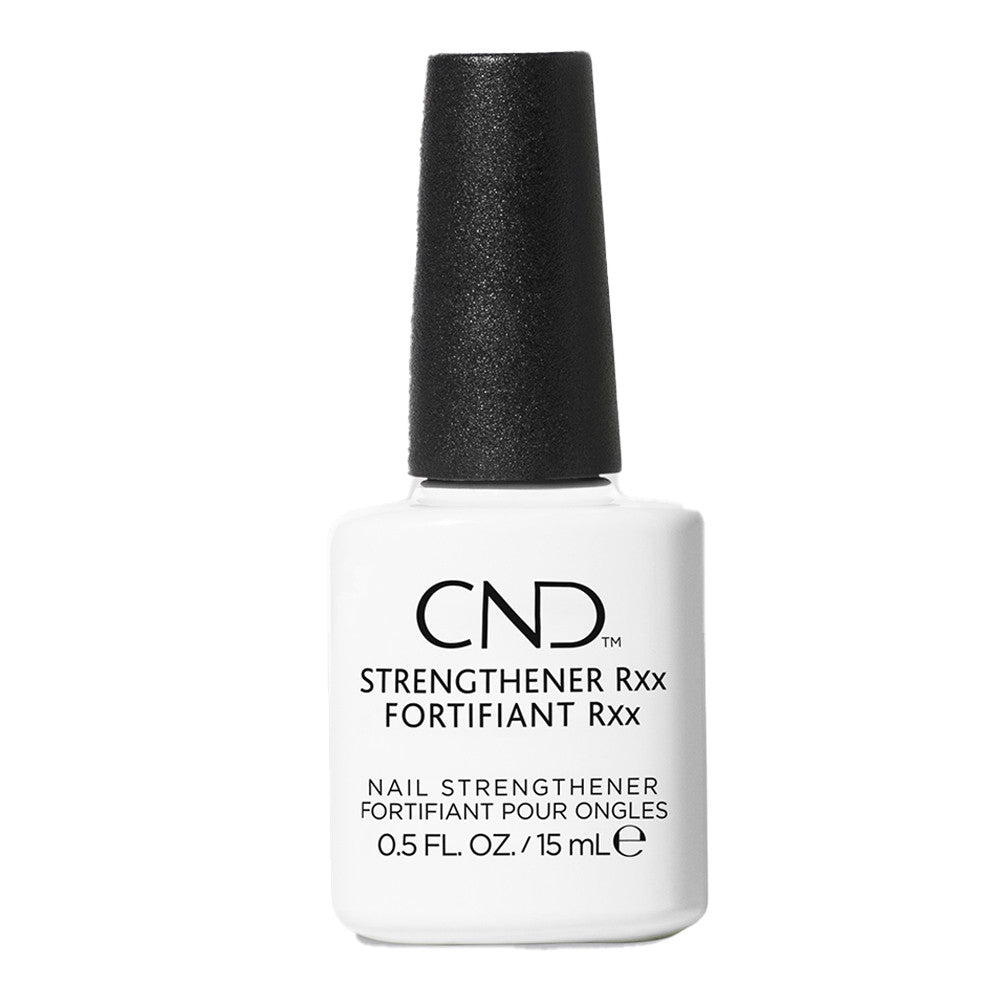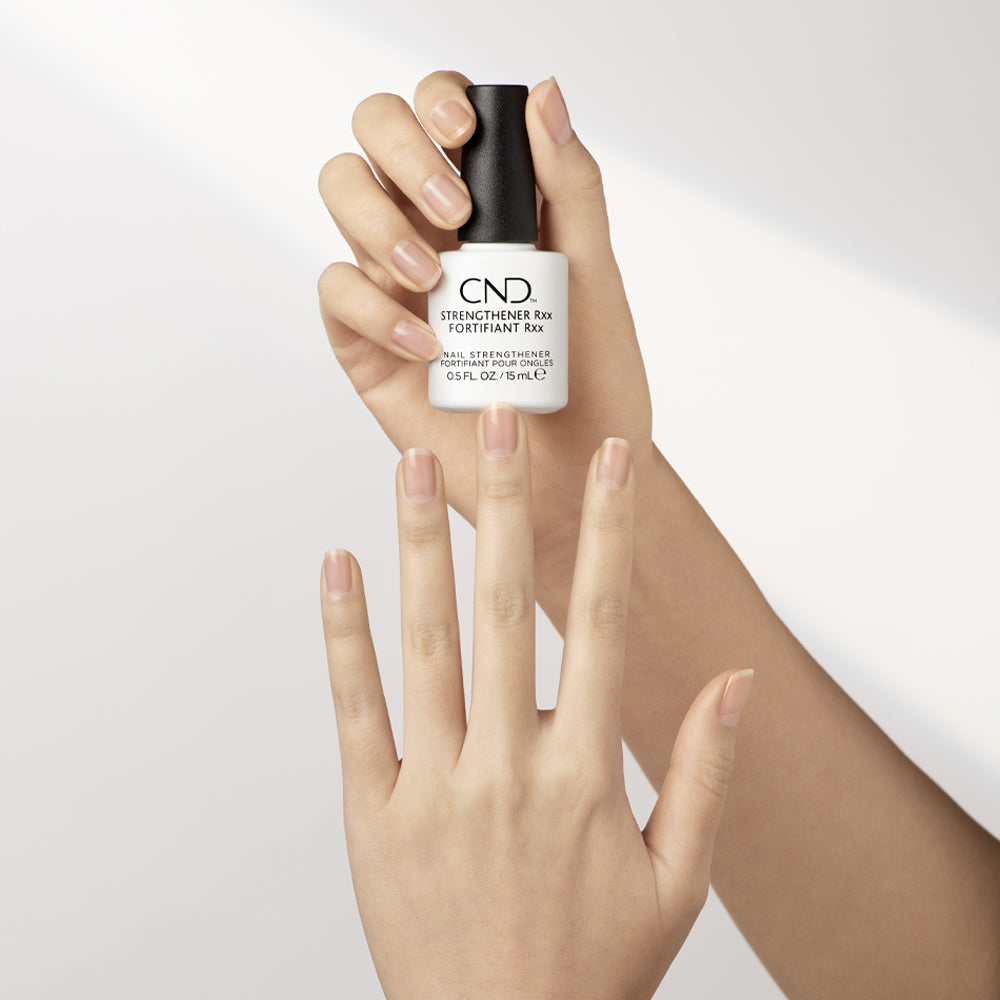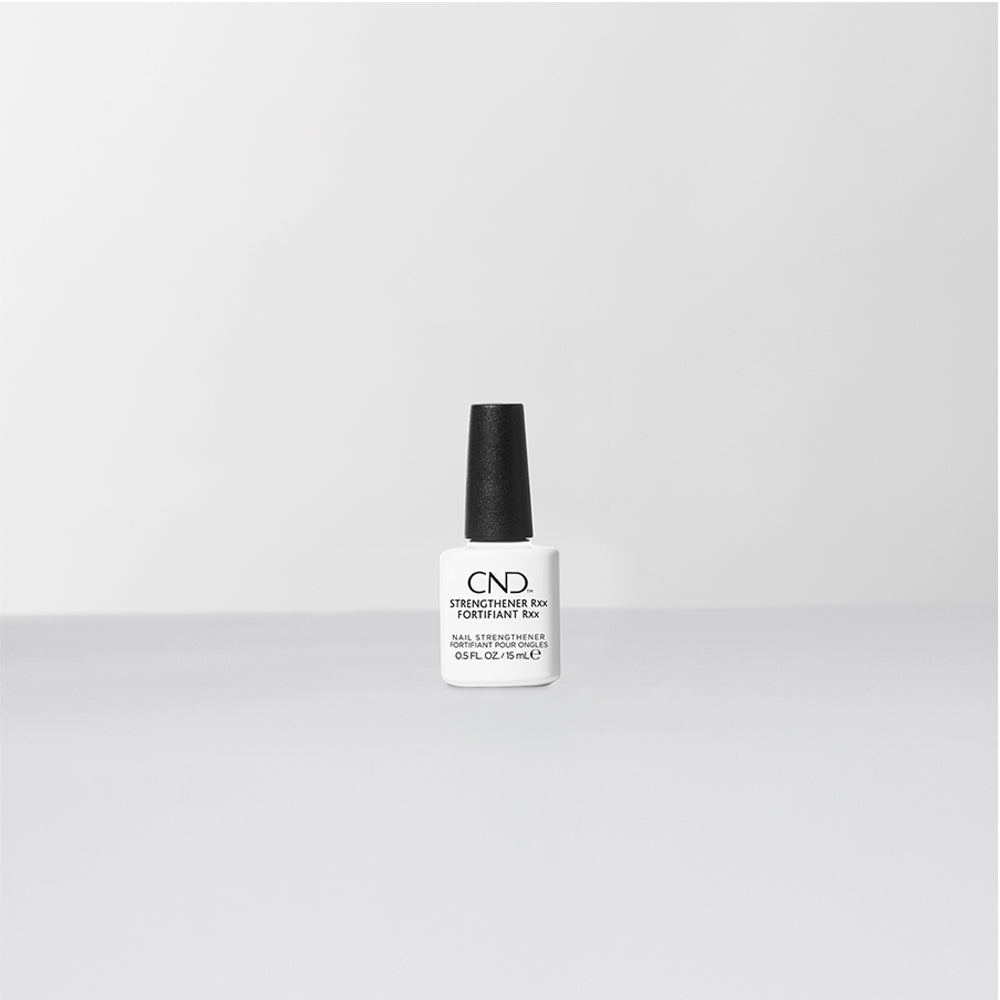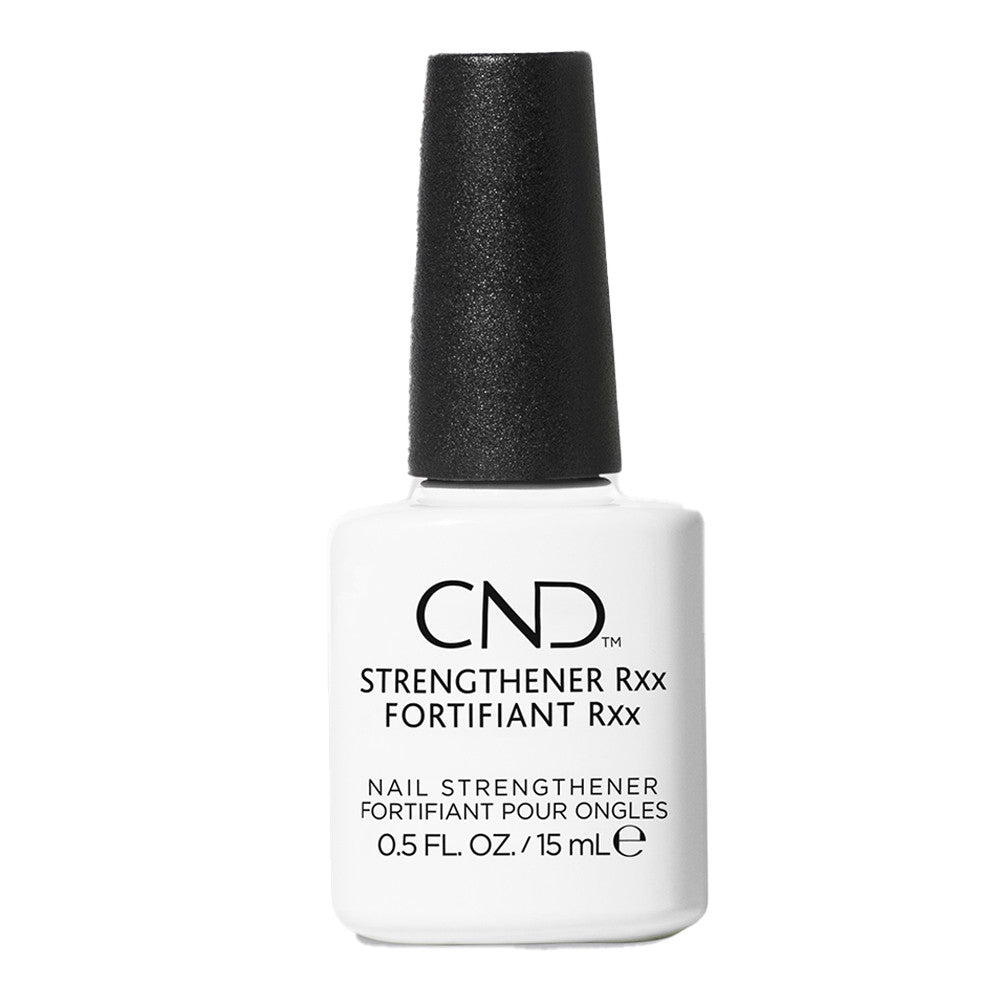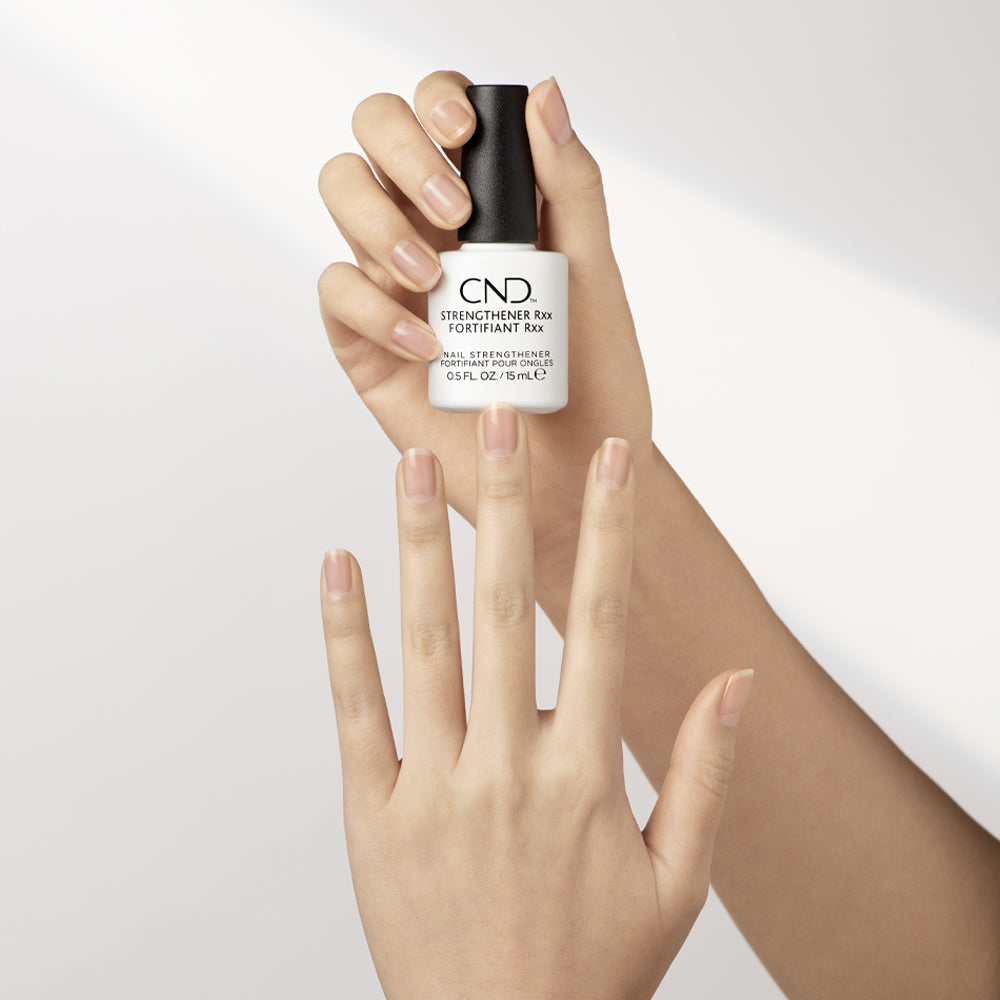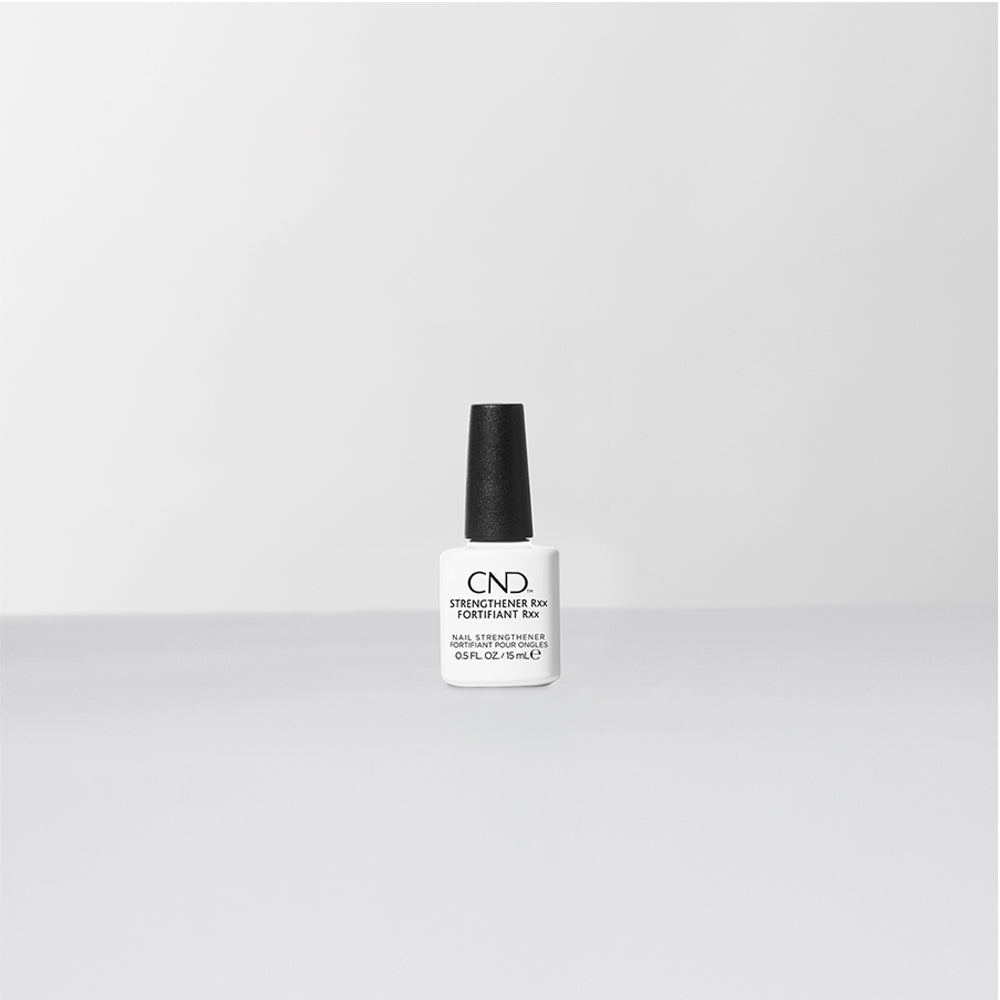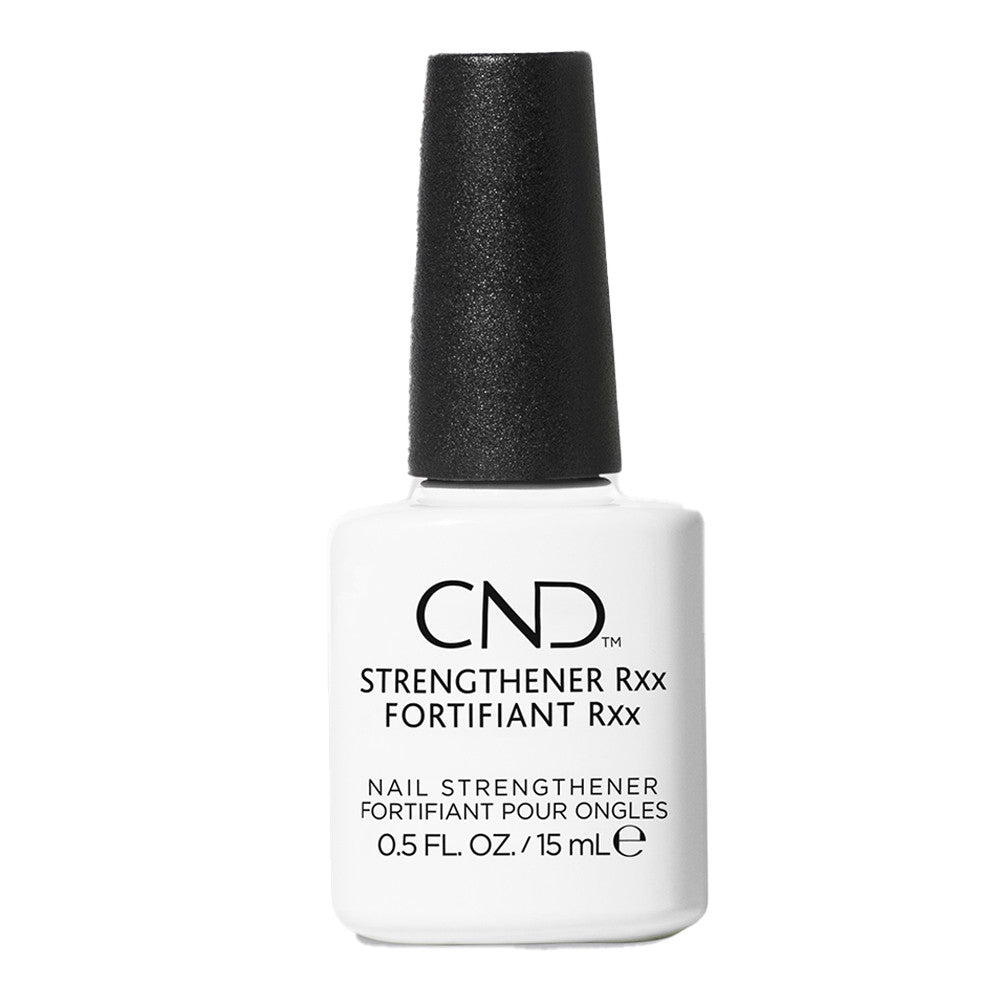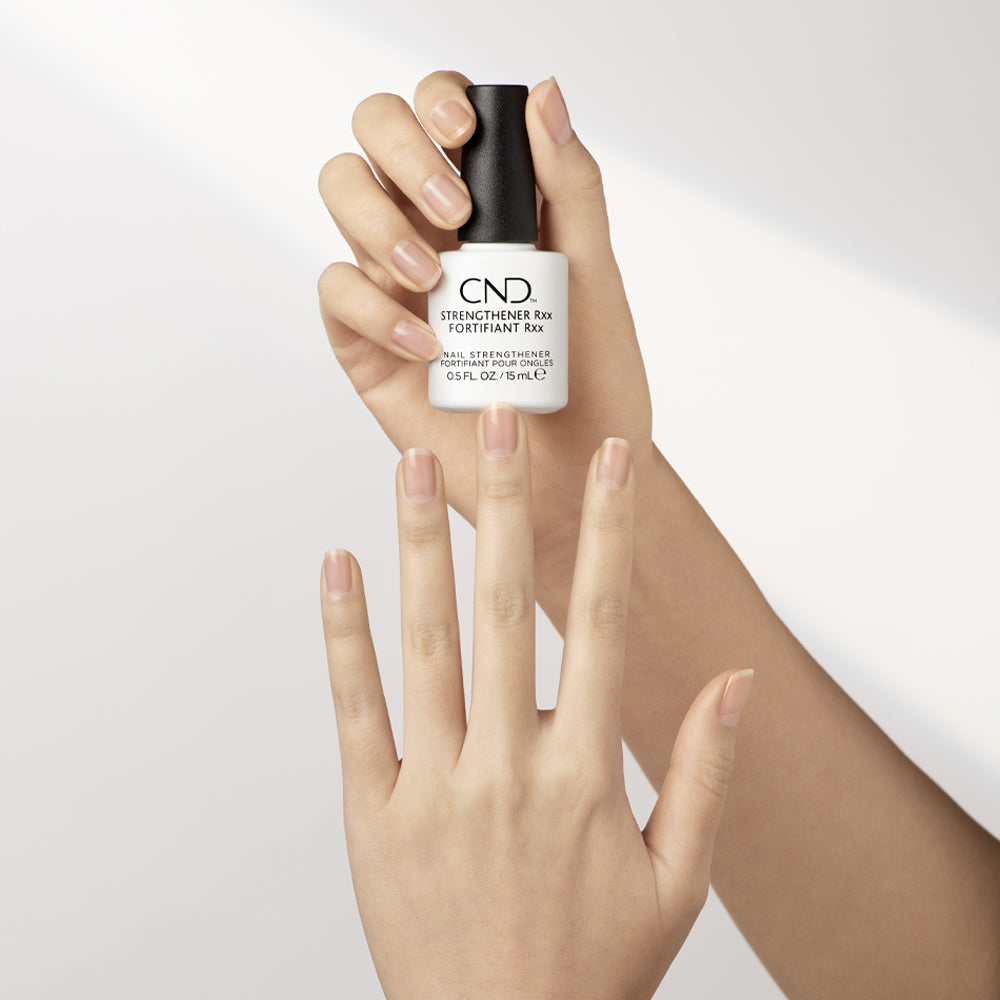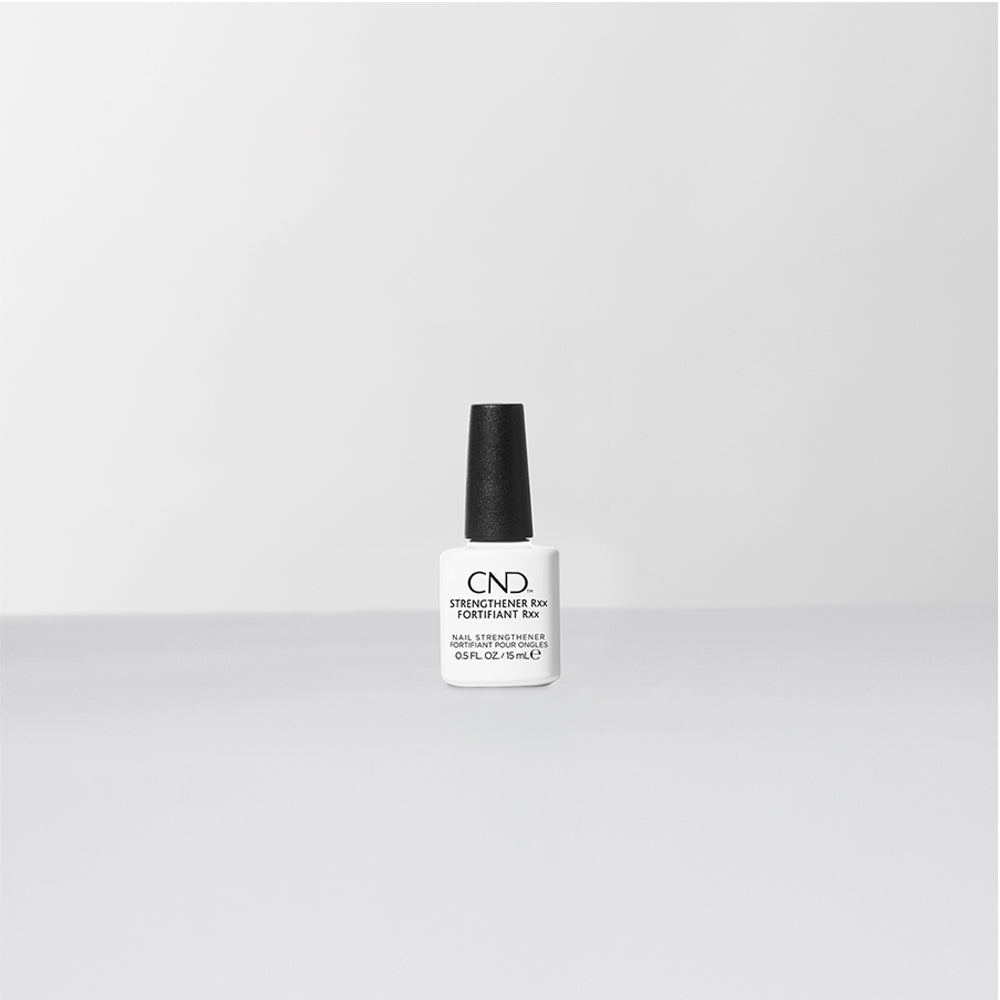 CND™ brings you our latest innovation in nail care with CND™ Strengthener RXX — a nail treatment formulated with a blend of powerful ingredients including celery seed extract and Tsubaki oil to strengthen the natural nail, from augmenting thickness to smoothing the surface.
This gentle and quick drying enamel acts as a protective barrier to help build and repair, leaving nails feeling stronger after 14 days. With a breathable vegan formula that is water and oxygen permeable, CND™ Strengthener RXX is perfect for at-home users or nail professionals for use in salons.
This premium treatment can be used alone as a strengthening treatment or as a base coat under your favourite Vinylux™ polish.