AN INTRODUCTION TO CND™ VINYLUX™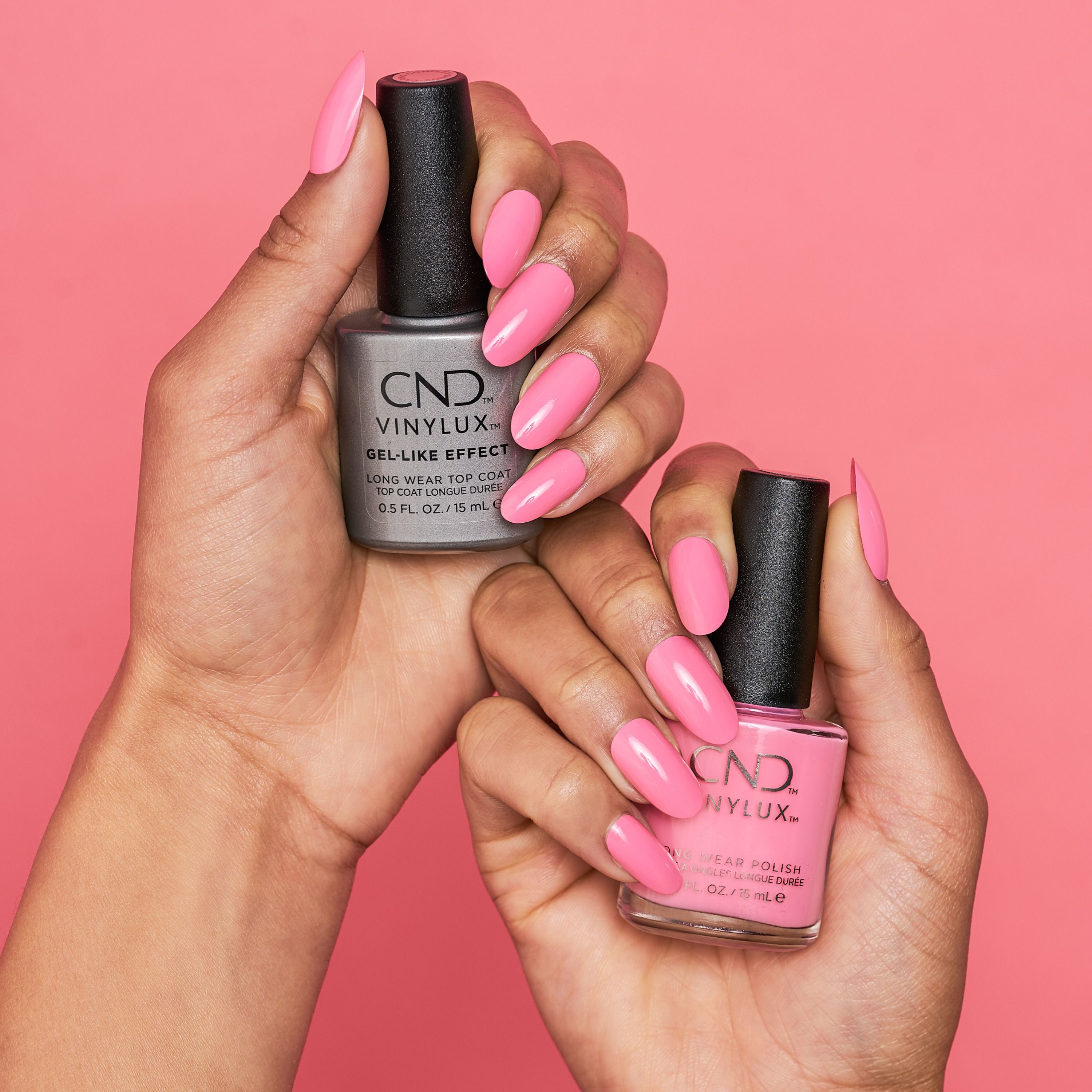 So, what exactly is CND™ Vinylux™?
The first-ever professional long-wear polish on the market, CND™ Vinylux™ is a two-step system that unites fashion and technology! Vinylux™ is a breakthrough in the nail world as it offers fast application, week-long wear, a high-gloss shine finish and is super easy to remove.
Infused with Keratin, Jojoba Oil and Vitamin E, the Vinylux™ formula has been designed to protect the integrity of the natural nail.
With over 150 fashionable colours to choose from; we guarantee there's a colour to suit every mood!
So, let's talk about why CND™ Vinylux™ is a breakthrough system.
The standard three-step nail polish process is replaced by an effective two-part system that eliminates the need for a Base Coat, resulting in a super fast application for all those last minute mani's!
The Vinylux™ Weekly Top Coat includes ProLight Technology to prevents yellowing of the nails and protect the Colour Coat. What's extra special about the Top Coats is that they become increasingly durable with exposure to natural light! 
Made a mistake? Changed your mind about the colour? No problem. CND™ Vinylux™ removes easily with a regular acetone-based polish remover. For best results use CND™ Offly Fast.