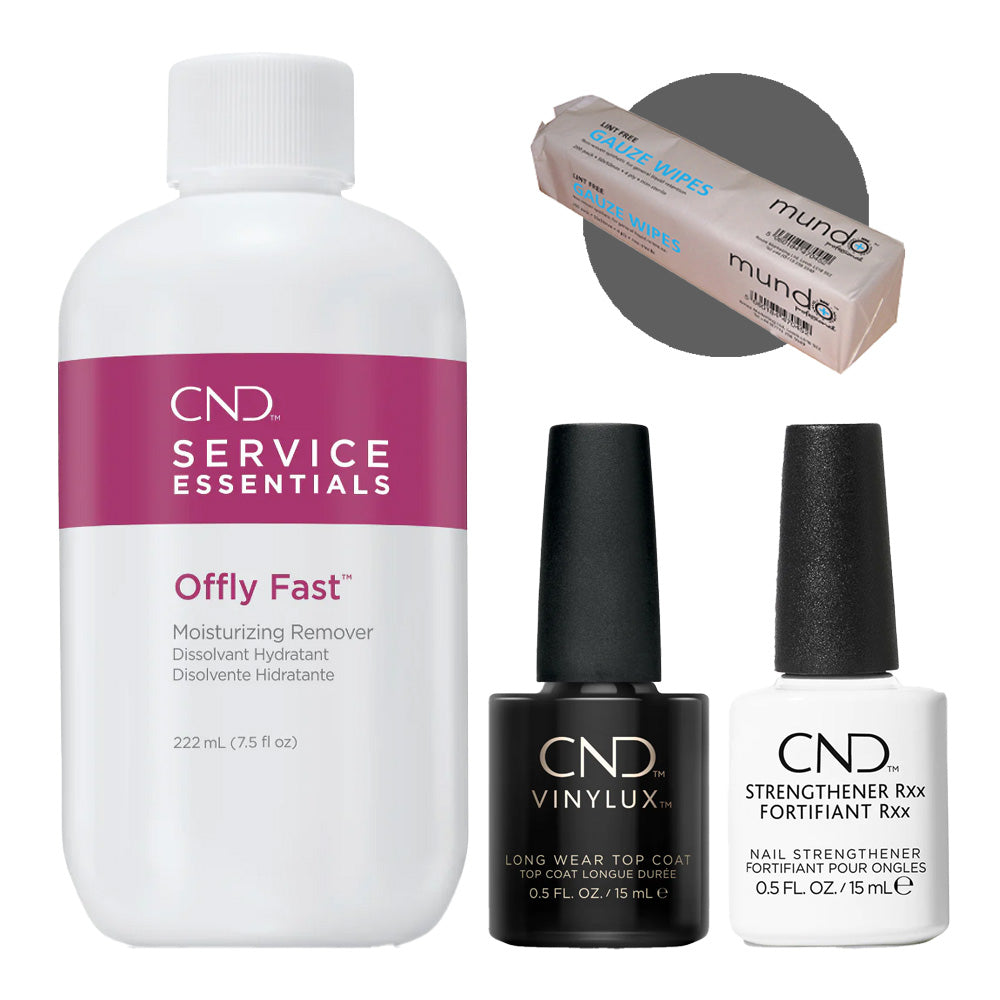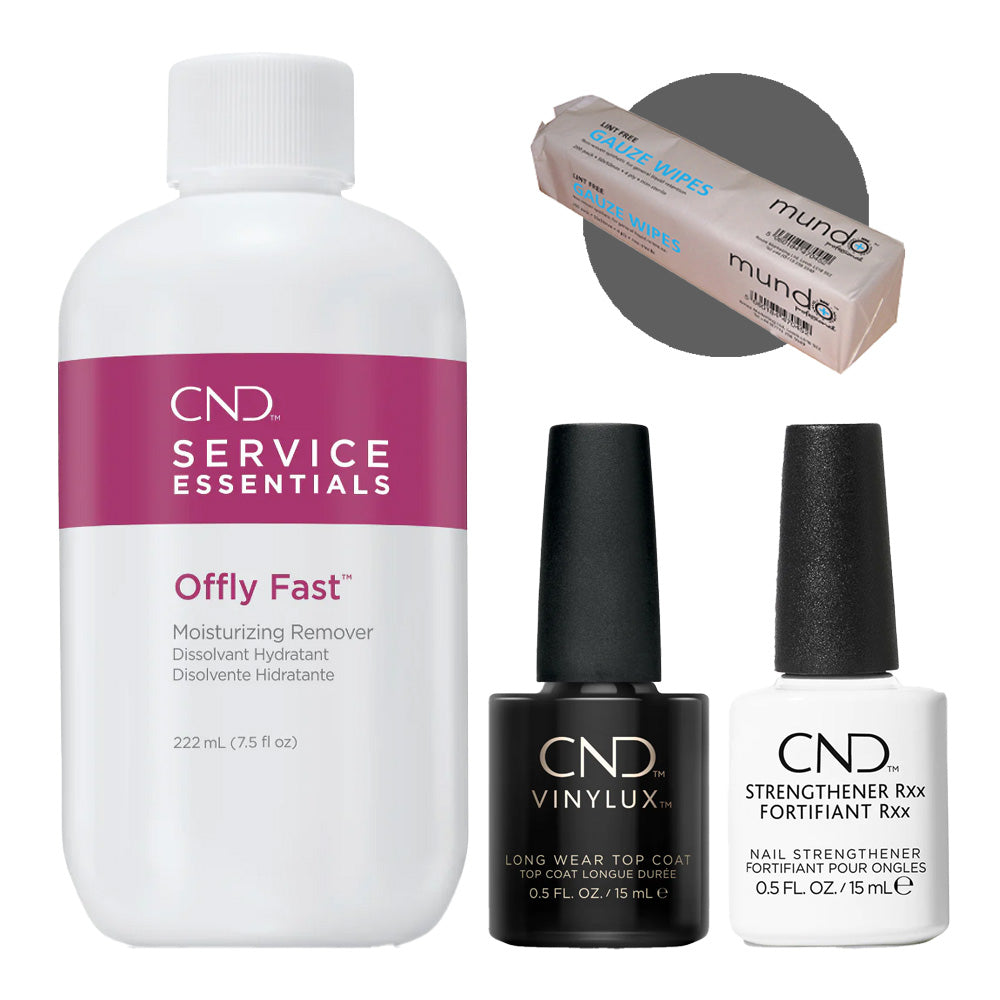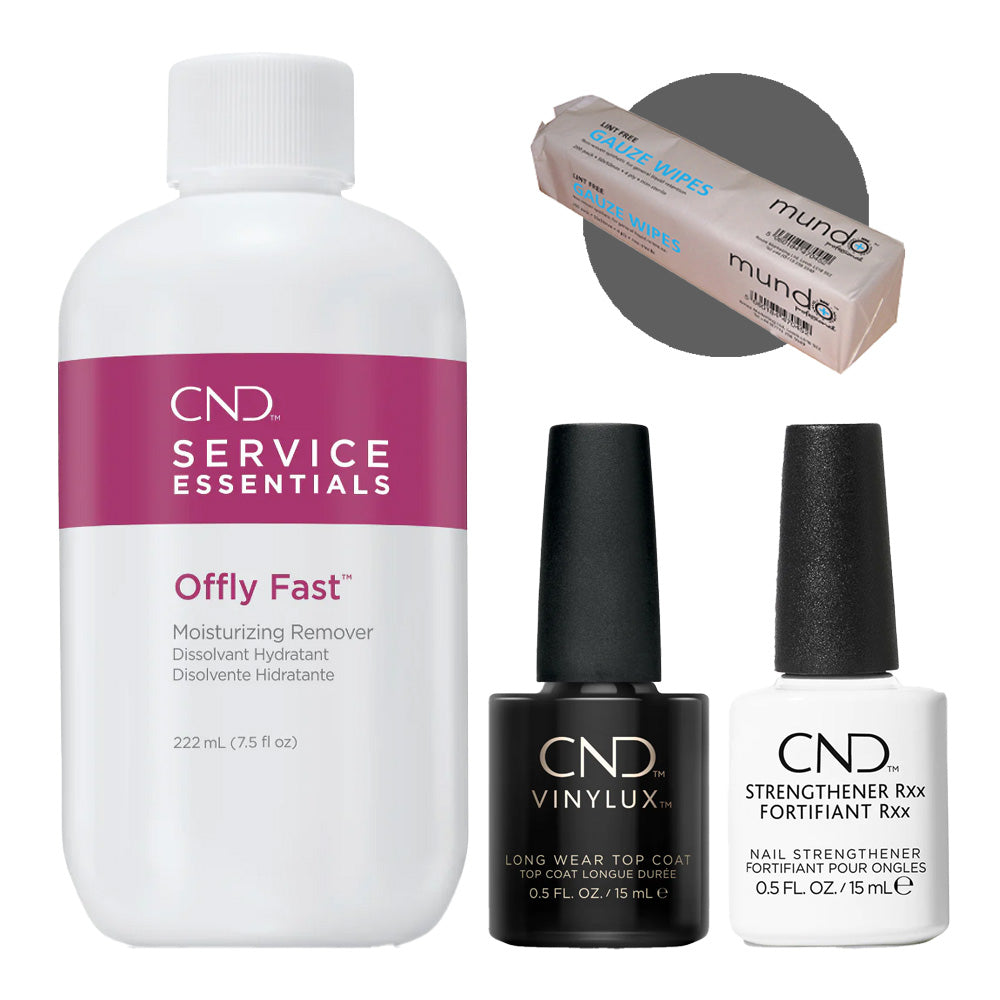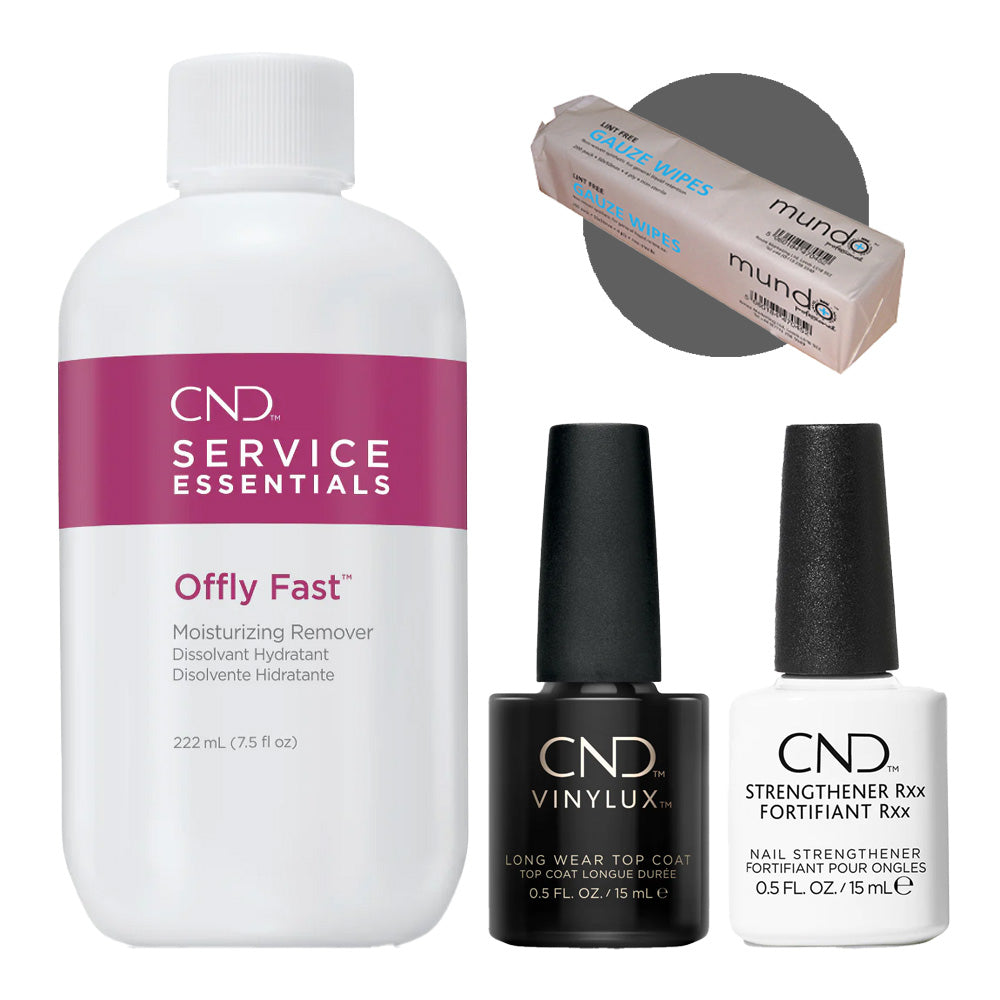 This Essentials bundle offers a complete nail care solution, helping you maintain healthy, beautiful nails at home. 

This convenient and cost-effective set is a comprehensive solution for your nail care needs, helping you maintain and enhance the health and appearance of your nails. 

The Essentials bundle includes:
CND™ Vinylux™ Long Wear Top Coat
CND™ OfflyFast™
CND™ Strengthener RXX
Lint Free Nail Wipes
Whether you're a nail care enthusiast or someone looking to enhance and strengthen their nails, this Essentials bundle will be a valuable addition to your nail care routine.