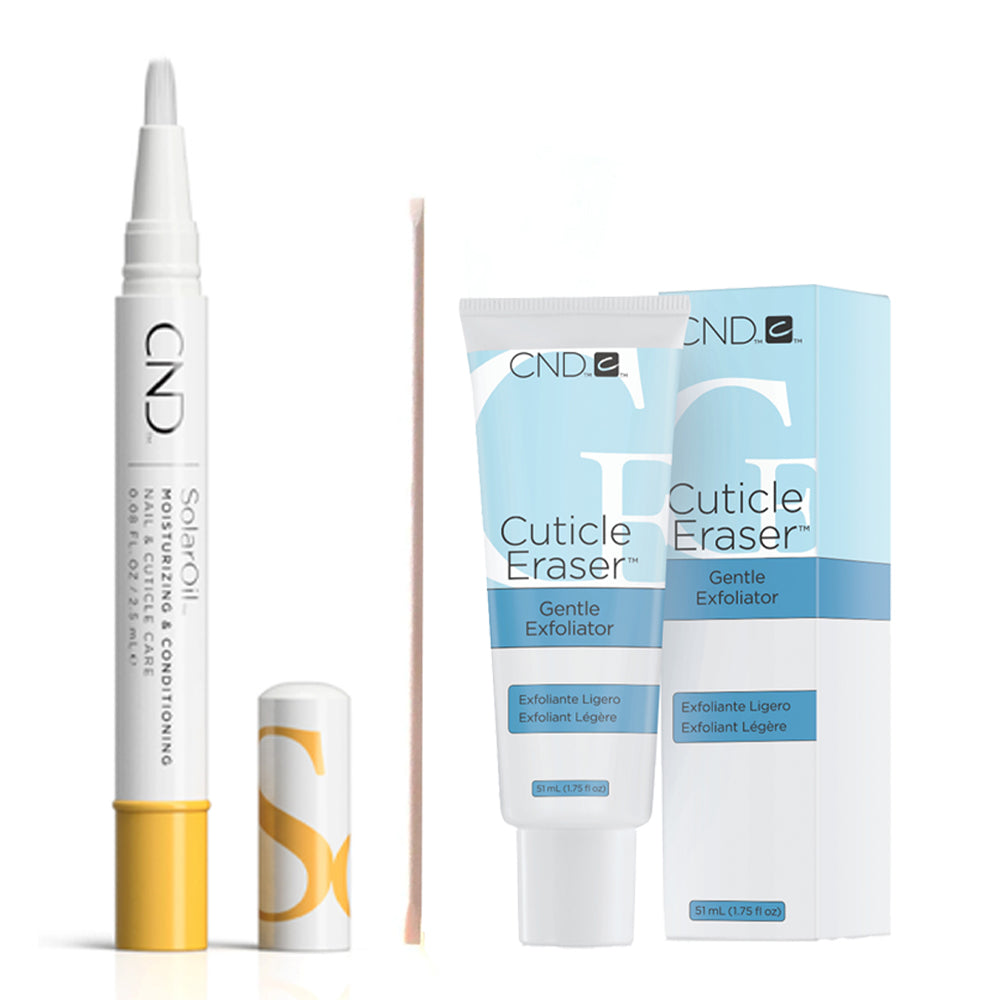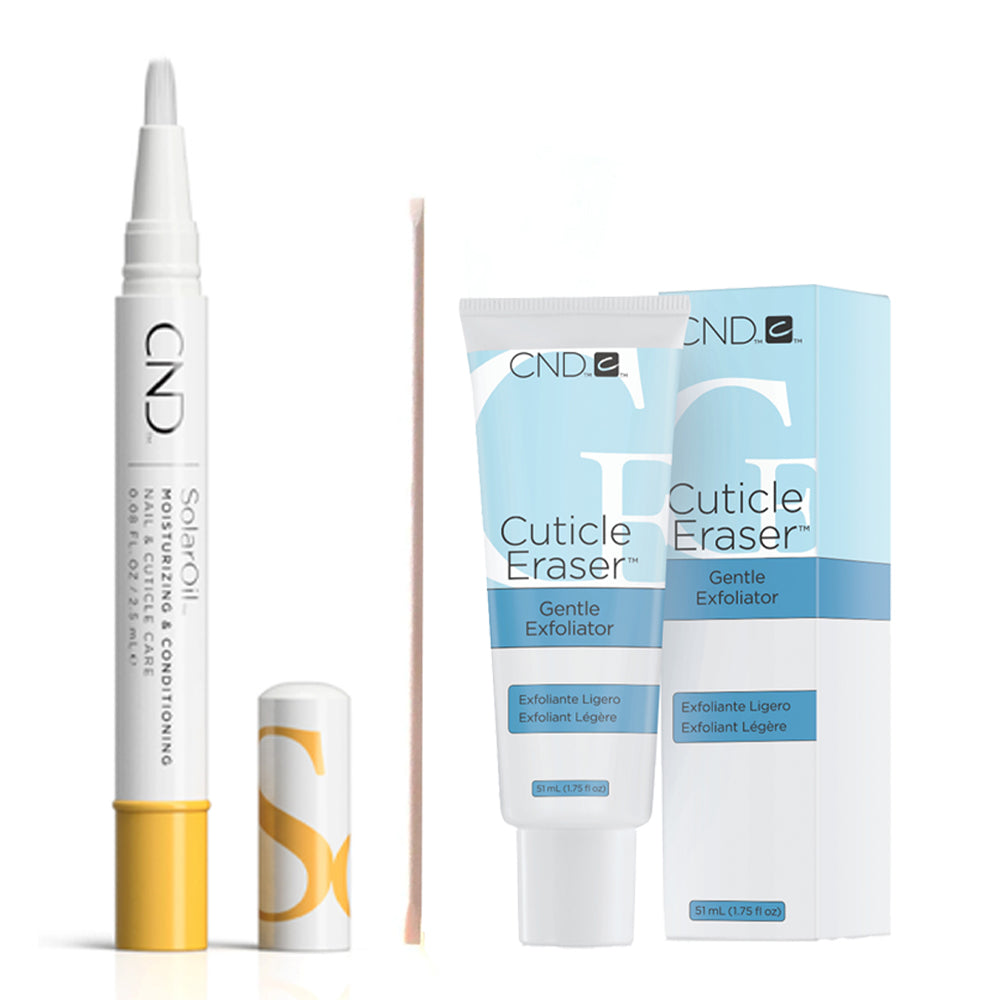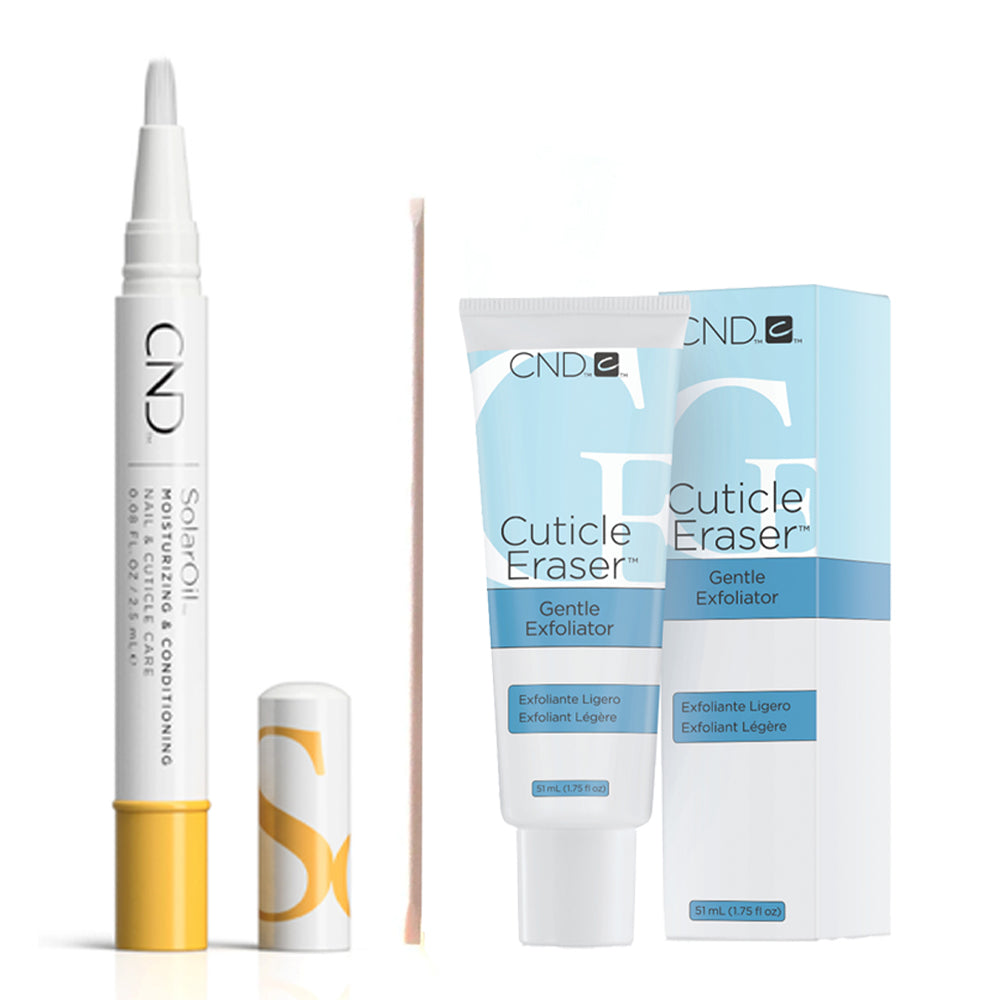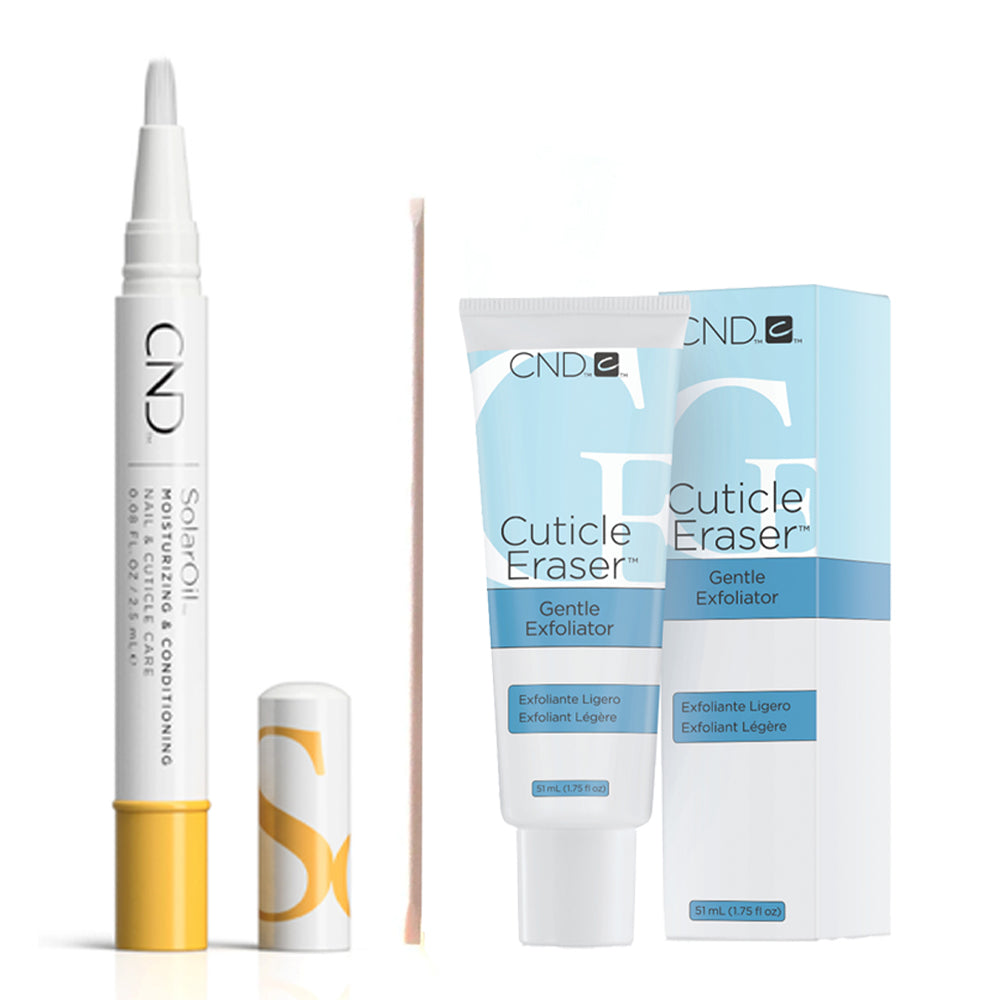 This Cuticle Cocktail bundle is a specially curated collection of products and tools designed to help you maintain the health and appearance of your cuticles and prep your nails for polish application. 
Featuring a nourishing SolarOil pen, a gentle Cuticle Eraser and essential Manicure Sticks, this set provides the ultimate cuticle care for tidy, healthy nails.
CND™ SolarOil™ Care Pen 2.5ml
Cuticle Eraser 0.5oz 14g
Birchwood Manicure Sticks (20 pack)

Whether you're a seasoned nail enthusiast or someone just beginning to focus on nail health, this Cuticle Cocktail bundle will be a valuable addition to your nail care routine.