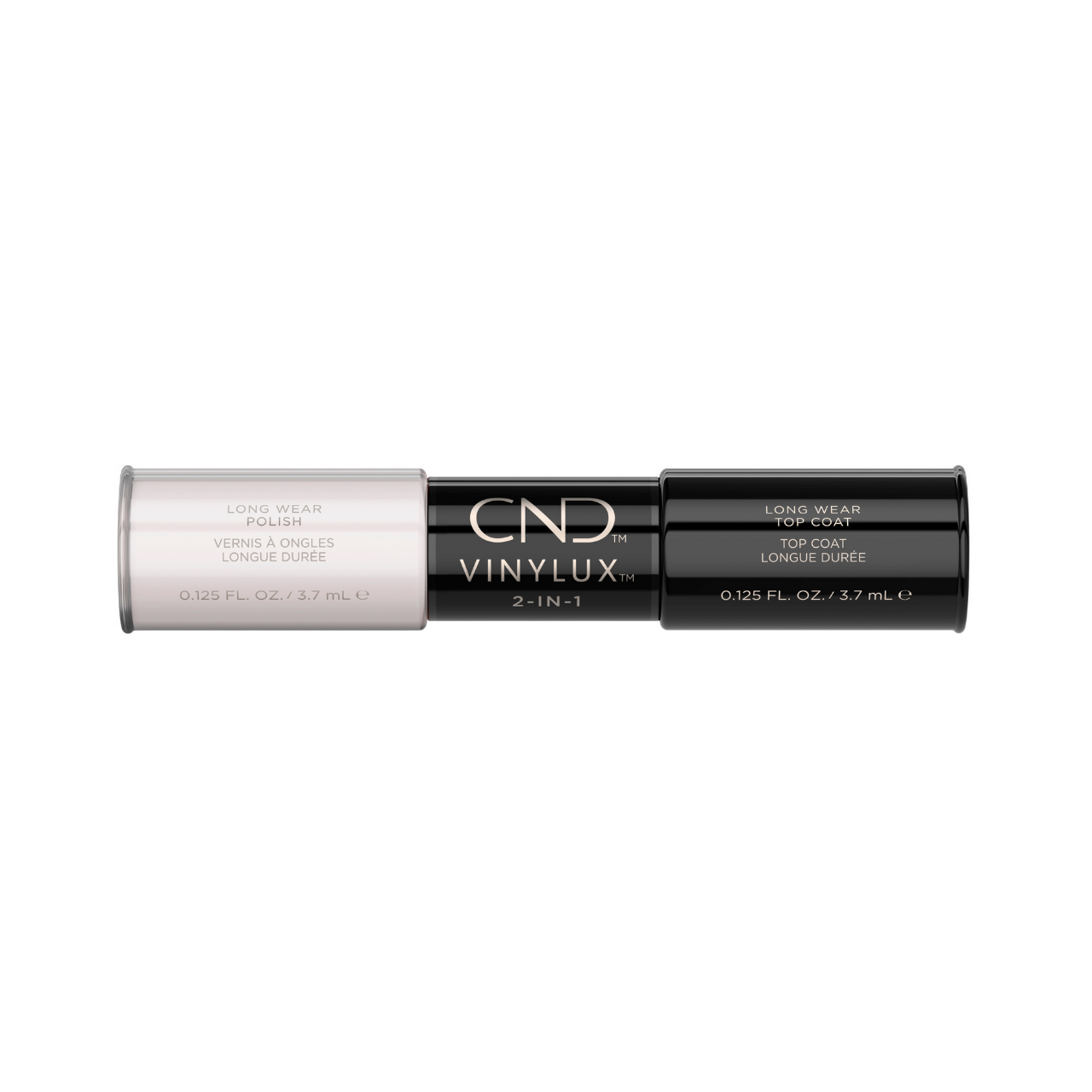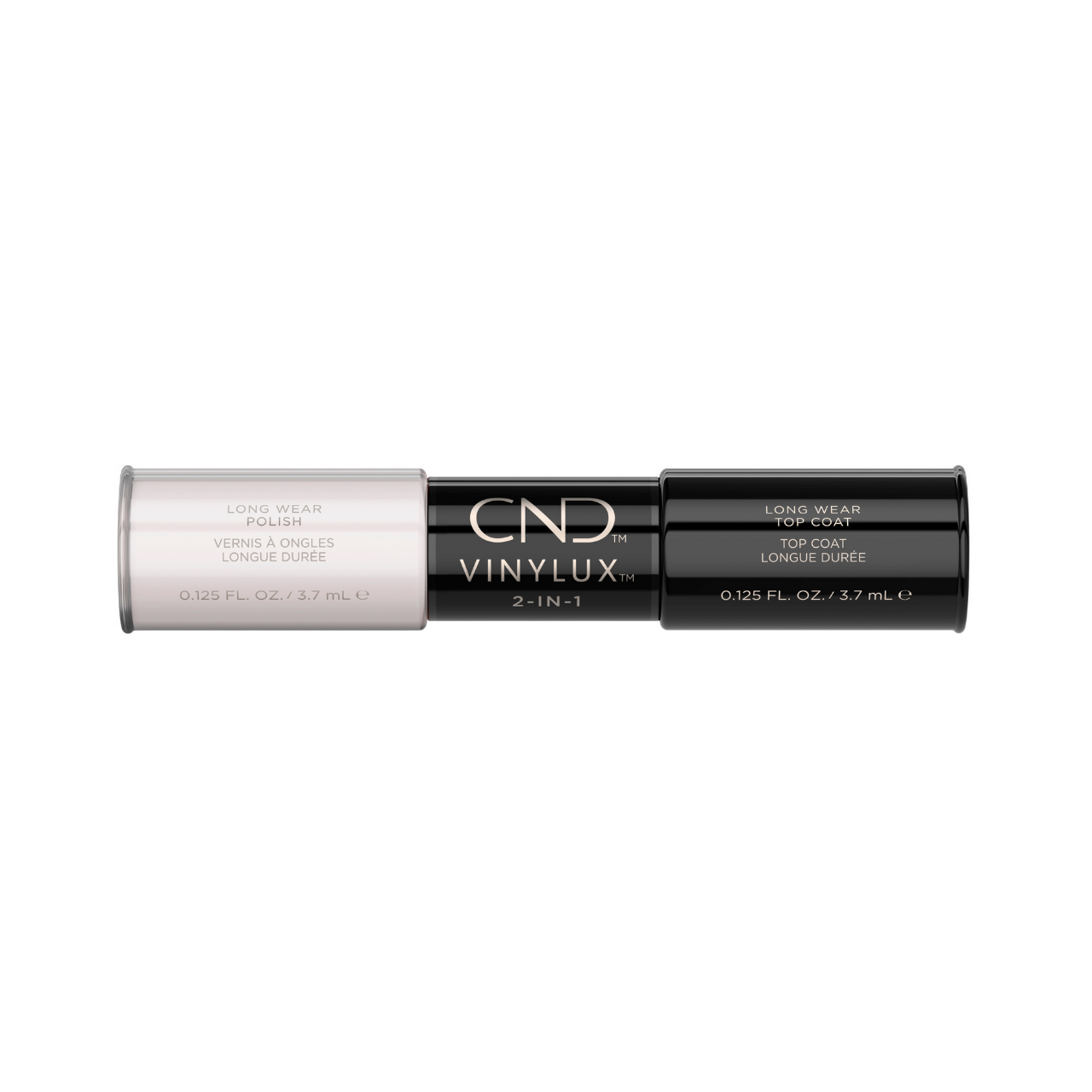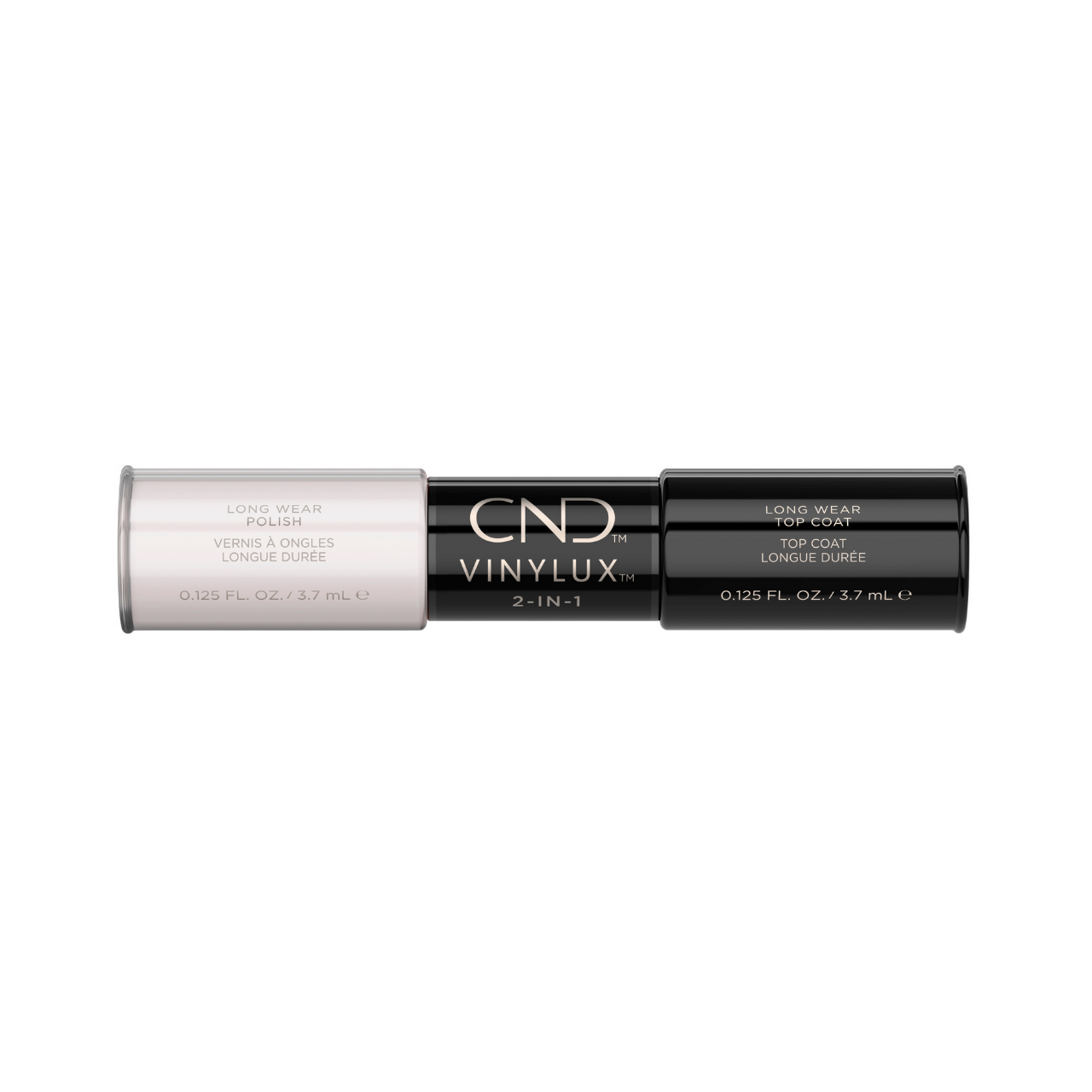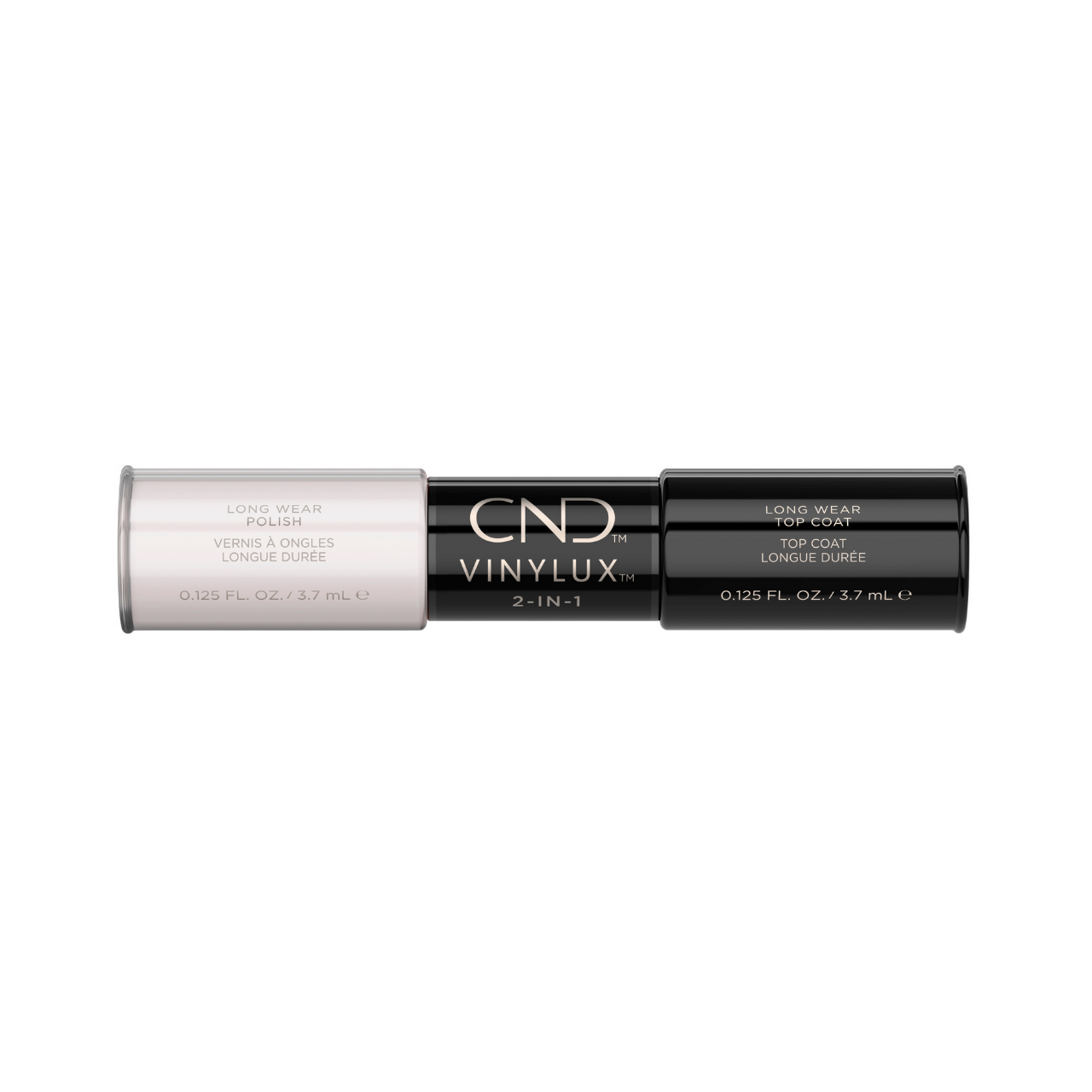 CND™ Vinylux™ 2in1 Cream Puff
Create a flawless manicure on the go with the CND™ Vinylux™ 2in1 Nail Polish in Cream Puff. This portable applicator features a high-shine Vinylux long wear colour at one end and a fast-drying topcoat at the other to ensure a long-wearing finish. This handy applicator is perfect for travelling, maximising space in your makeup bag.
This long-wear polish formula is infused with Vitamin E, Keratin and Jojoba Oil to condition and strengthen the nails, creating a healthy base for smooth colour application. Lasting for up to 7 days, the polish helps to minimise the drying and damaging effects associated with regular nail polish wear.
Must be used as a system: Colour = Adhesion + Top Coat = Time-enhanced durability. Shake vigorously to blend. Apply two thin layers of CND™ Vinylux™ Colour Coat, sealing the free (tip) edge. Finish with one layer of CND™ Vinylux™ Top Coat. Apply CND™ SolarOil™ to keep skin and nails nourished and protected.