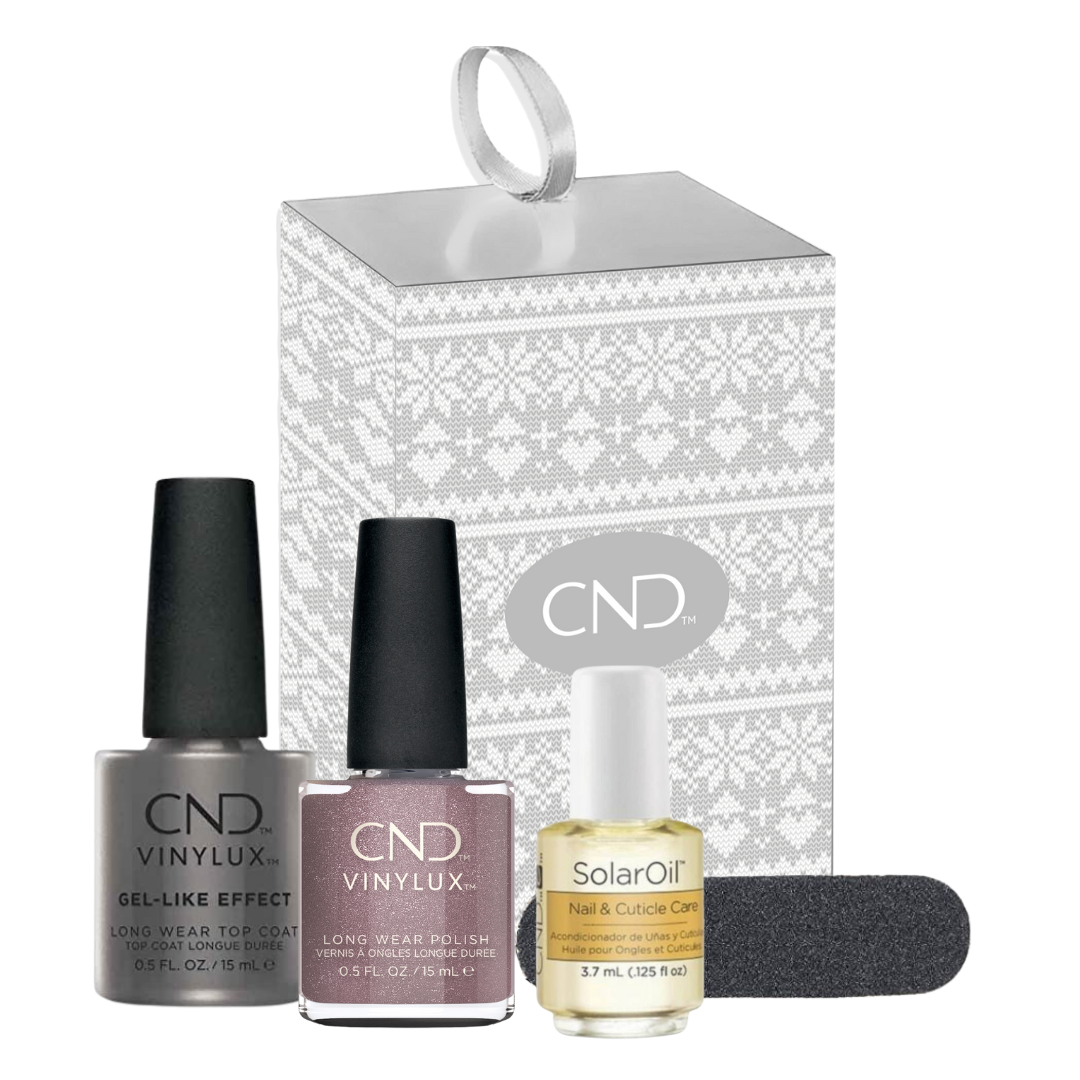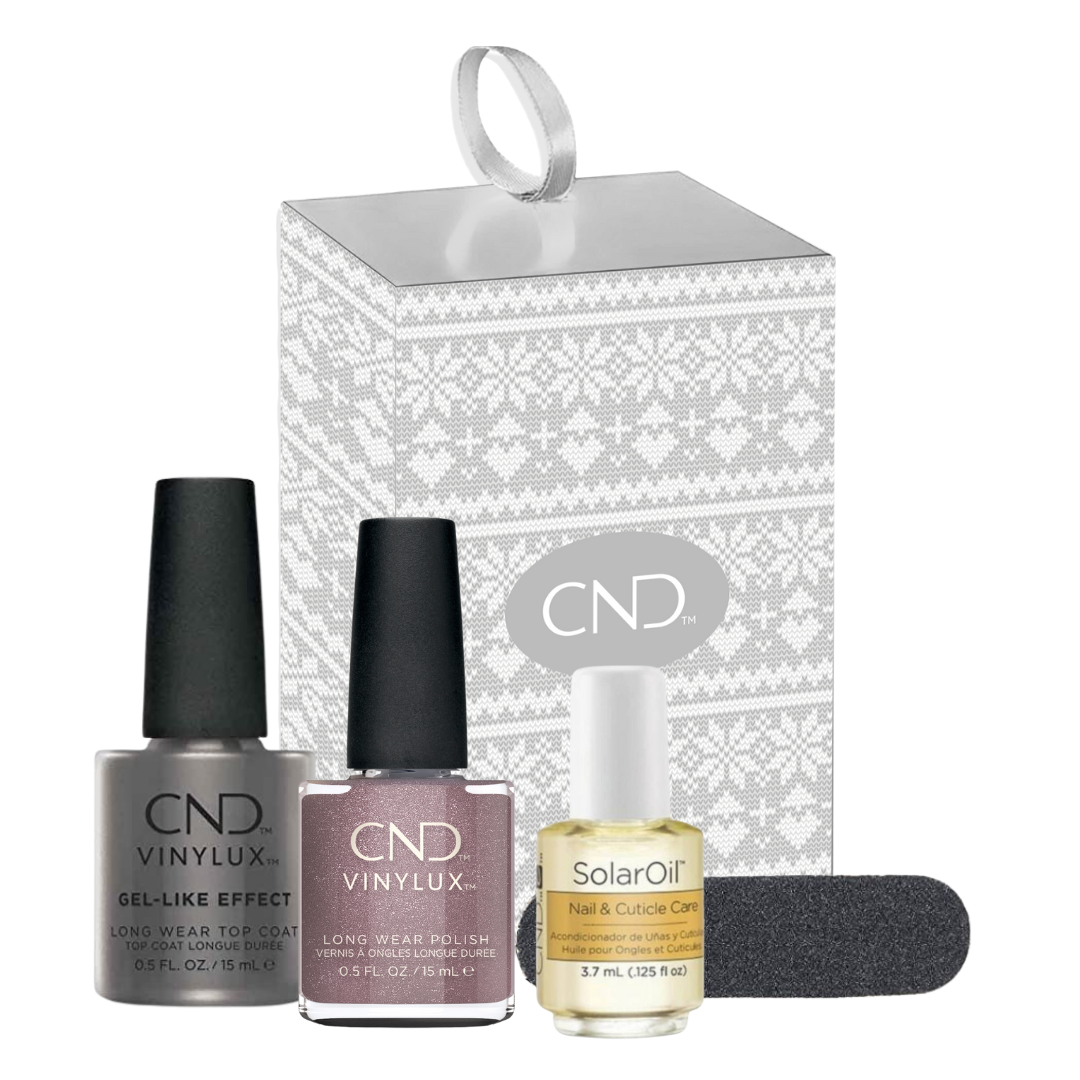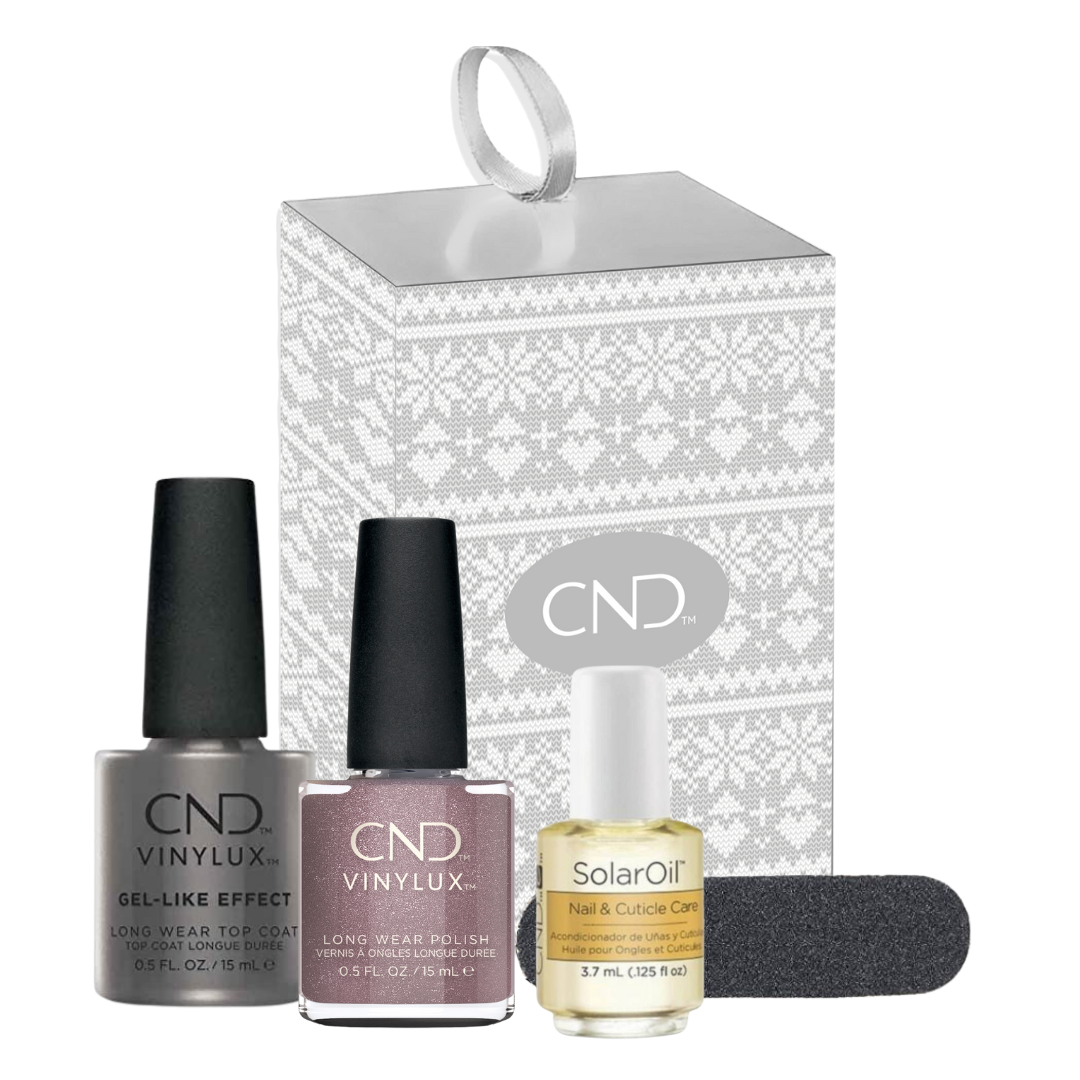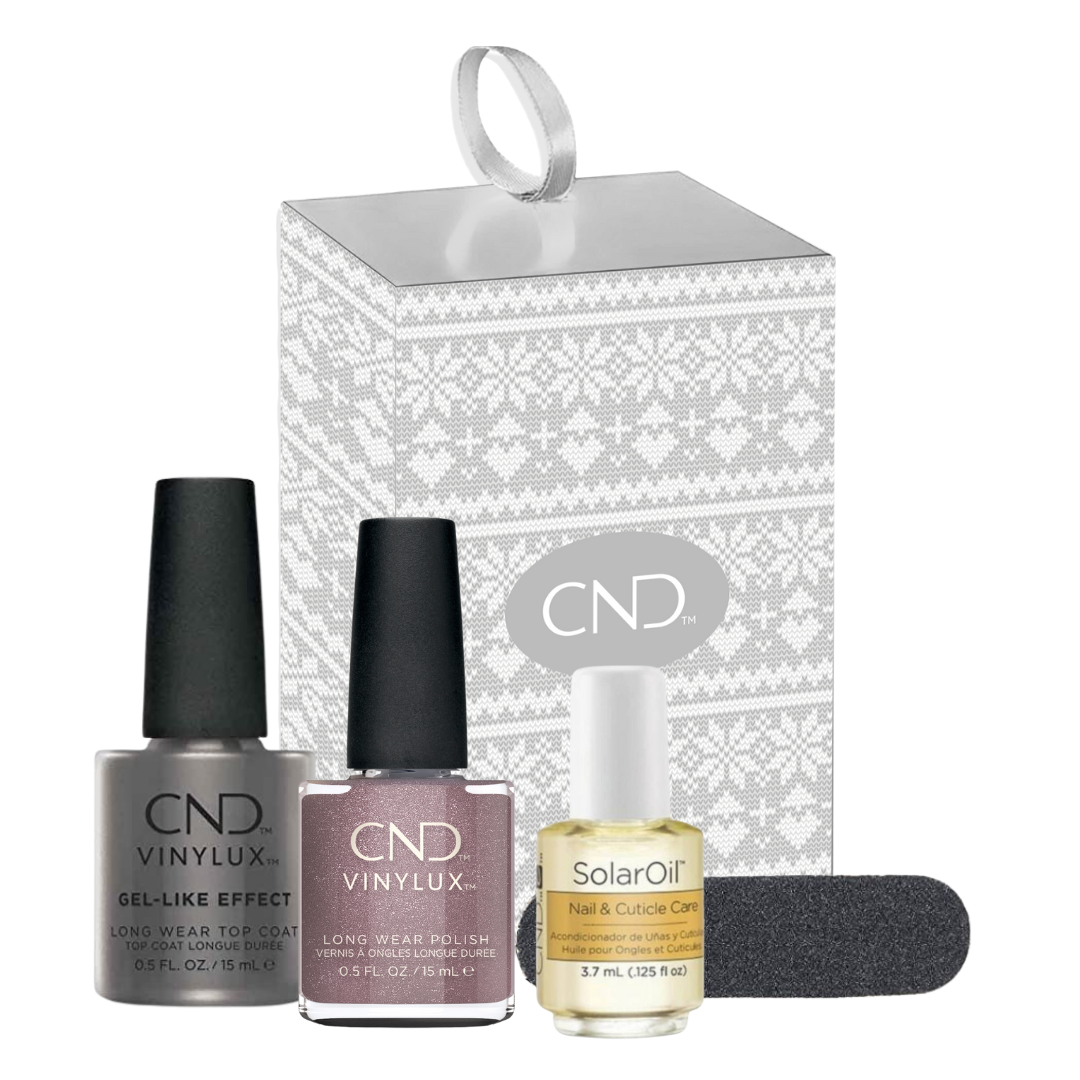 CND™ Merry Manicure Bauble - Statement Earrings
Give your nails a festive makeover this season with the CND™ Vinylux™ Merry Manicure Bauble. Adorn your nails a dash of CND™ Vinylux™ Statement Earrings, a glittery mauve shade and finish off your look with the FREE Gel-Like Effect Top Coat for a high-shine manicure. To keep your nails as healthy as possible, the CND™ SolarOil™ Pinkie is great for nail care on the go! 
The CND™ baubles are great festive stocking fillers and perfect for hanging on Christmas trees, as a Secret Santa gift or as alternative table favours. 
Bauble and products will be boxed separately to avoid breakage.