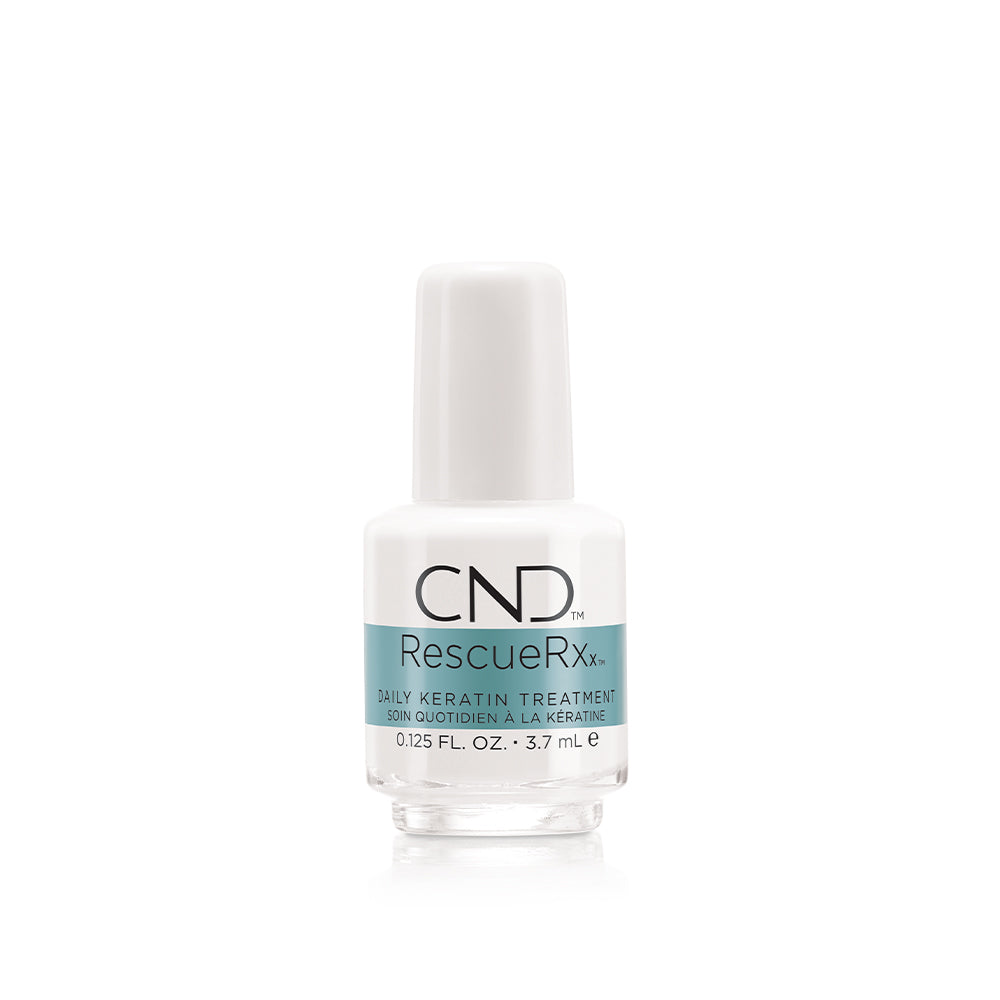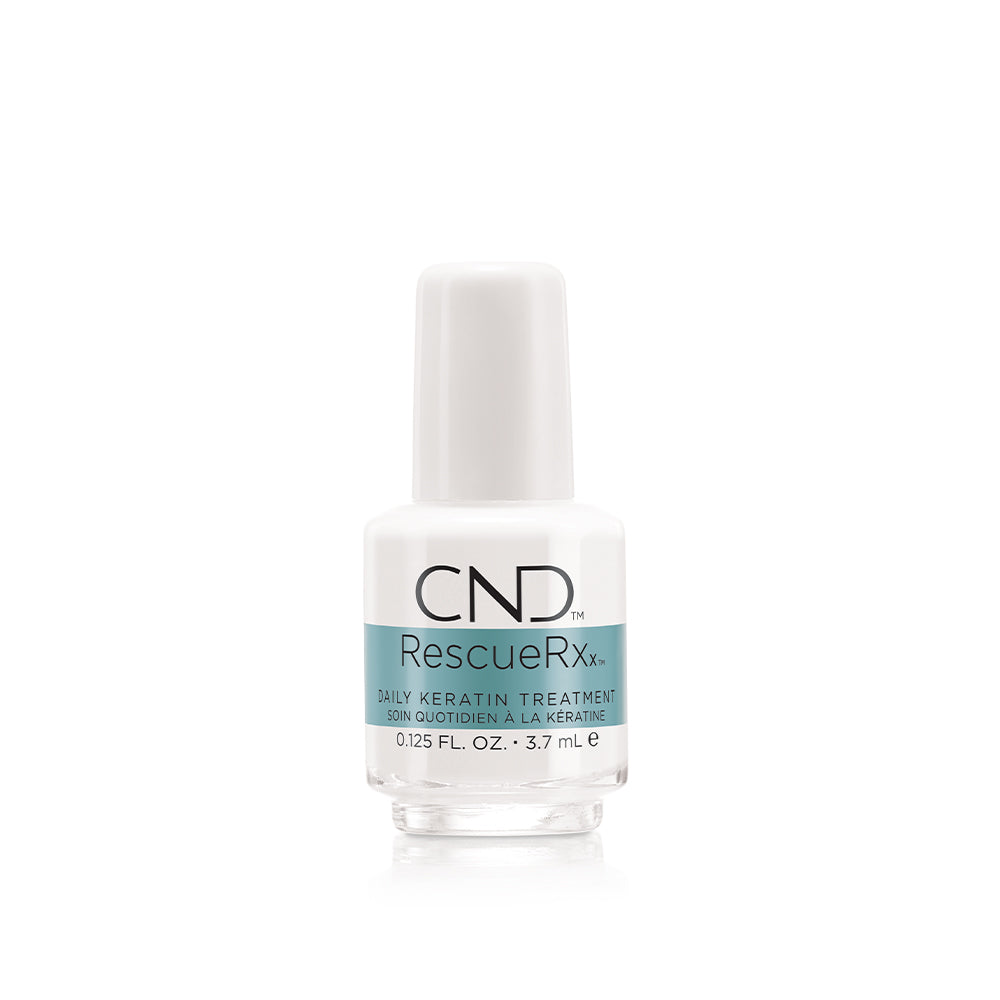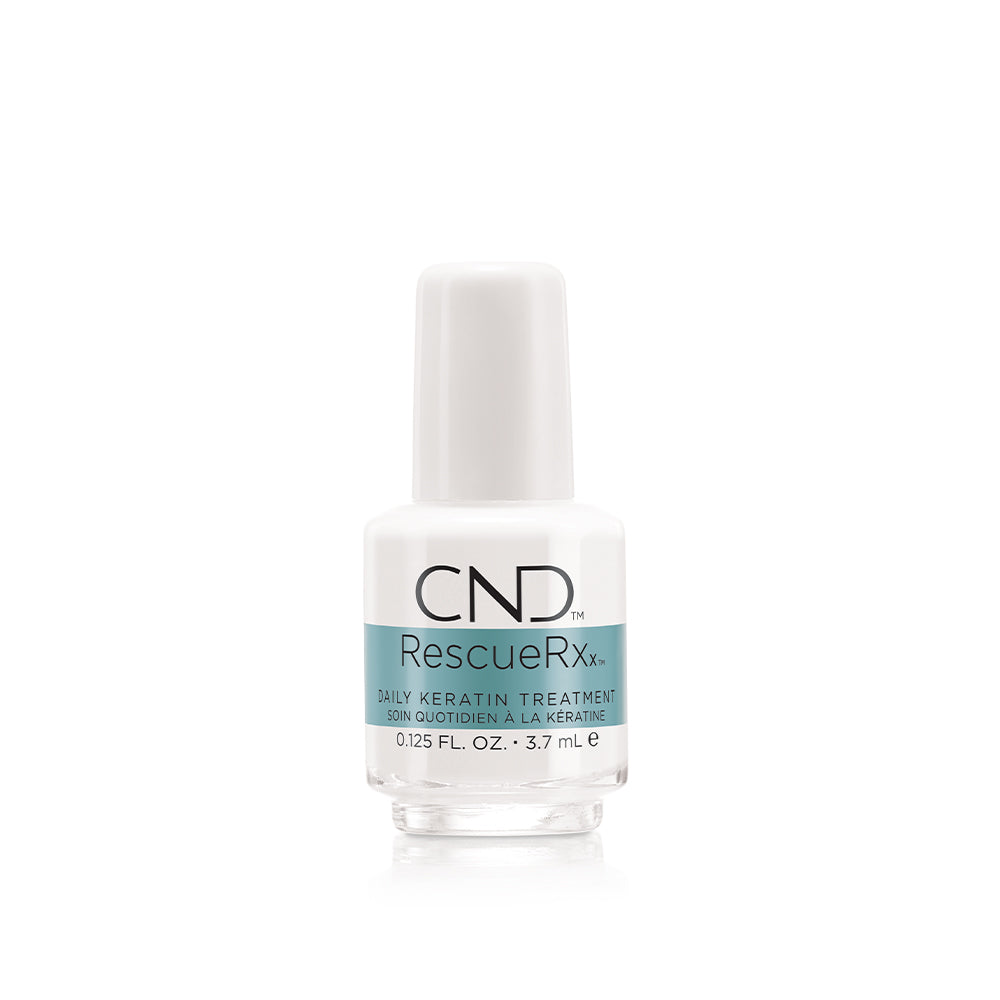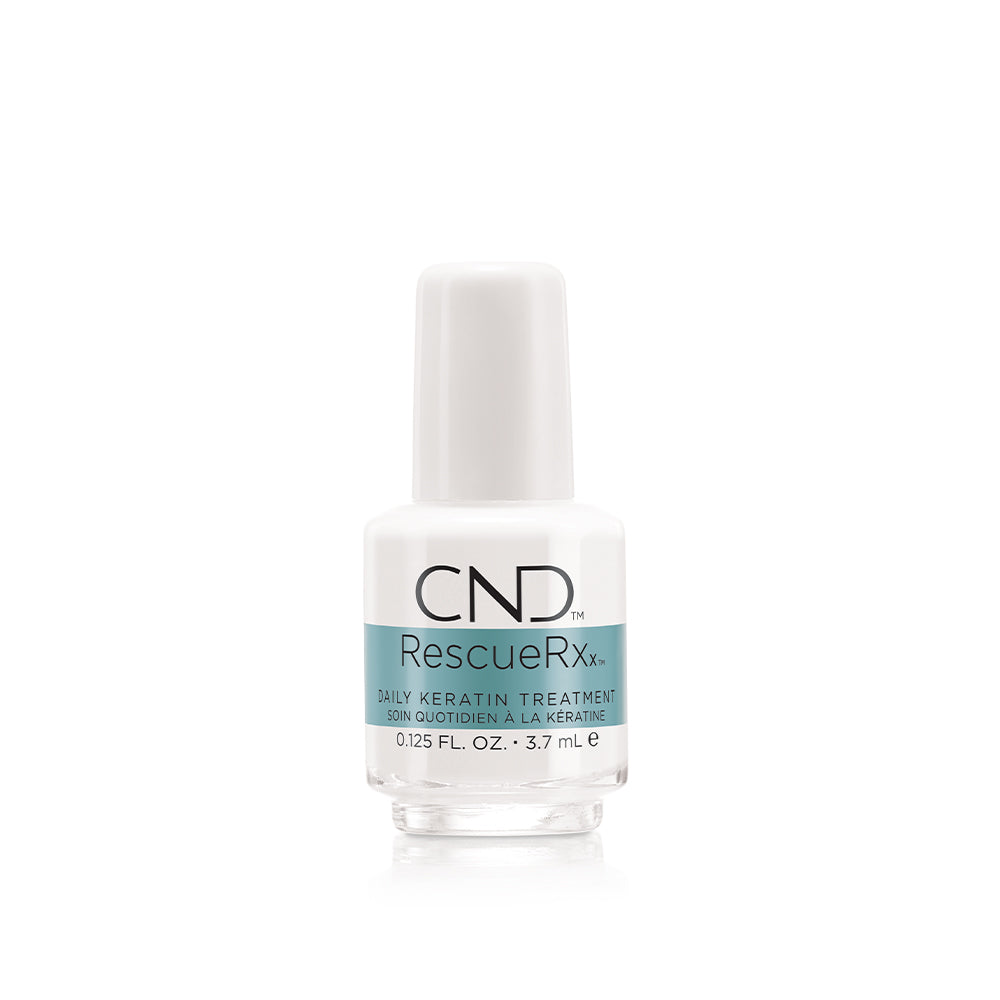 CND™ Essentials RescueRXX Pinkie 3.7ml
CND™ RescueRXx™ is a highly effective daily keratin treatment designed to restore, repair and strengthen damaged and weakened nails. Whether your nails are suffering from the effects of environmental stressors, improper care, or frequent exposure to nail enhancements, RescueRXx™ is formulated to provide intensive care and rejuvenation.
This strengthening formula helps to stop the perpetuation of further delamination and/or splitting, reinforcing the natural keratin in your nails to make them stronger and more resilient. Enriched with conditioning properties of jojoba oil and sweet almond oil to nurture and soften the skin around the nail plate, this restoring treatment helps soften and condition the nails, preventing them from becoming brittle.