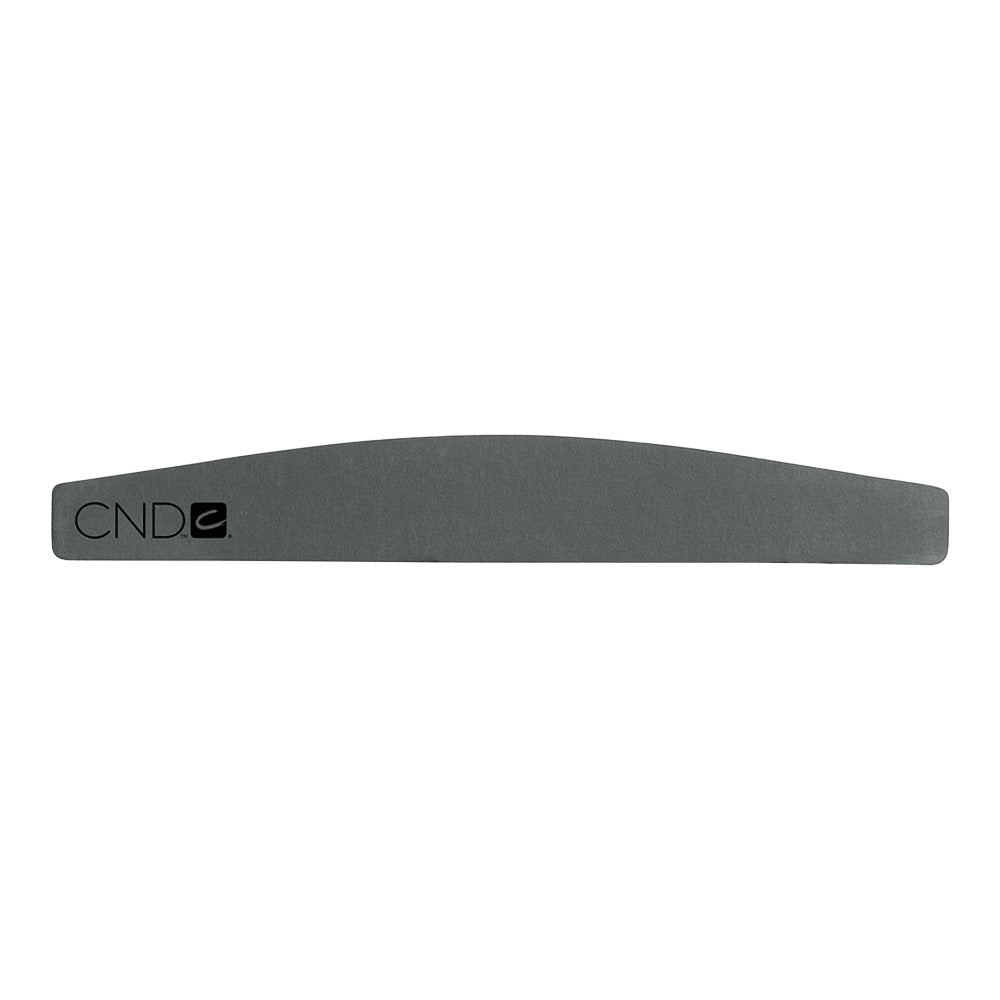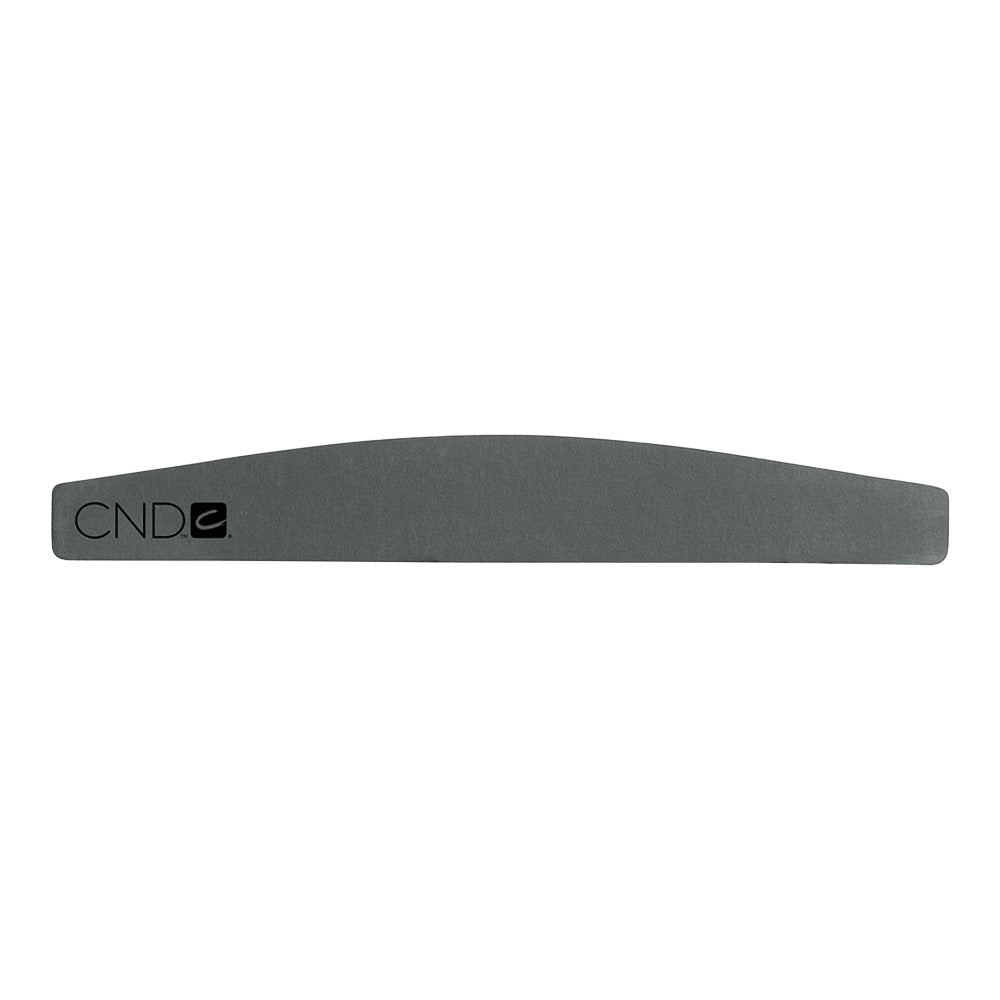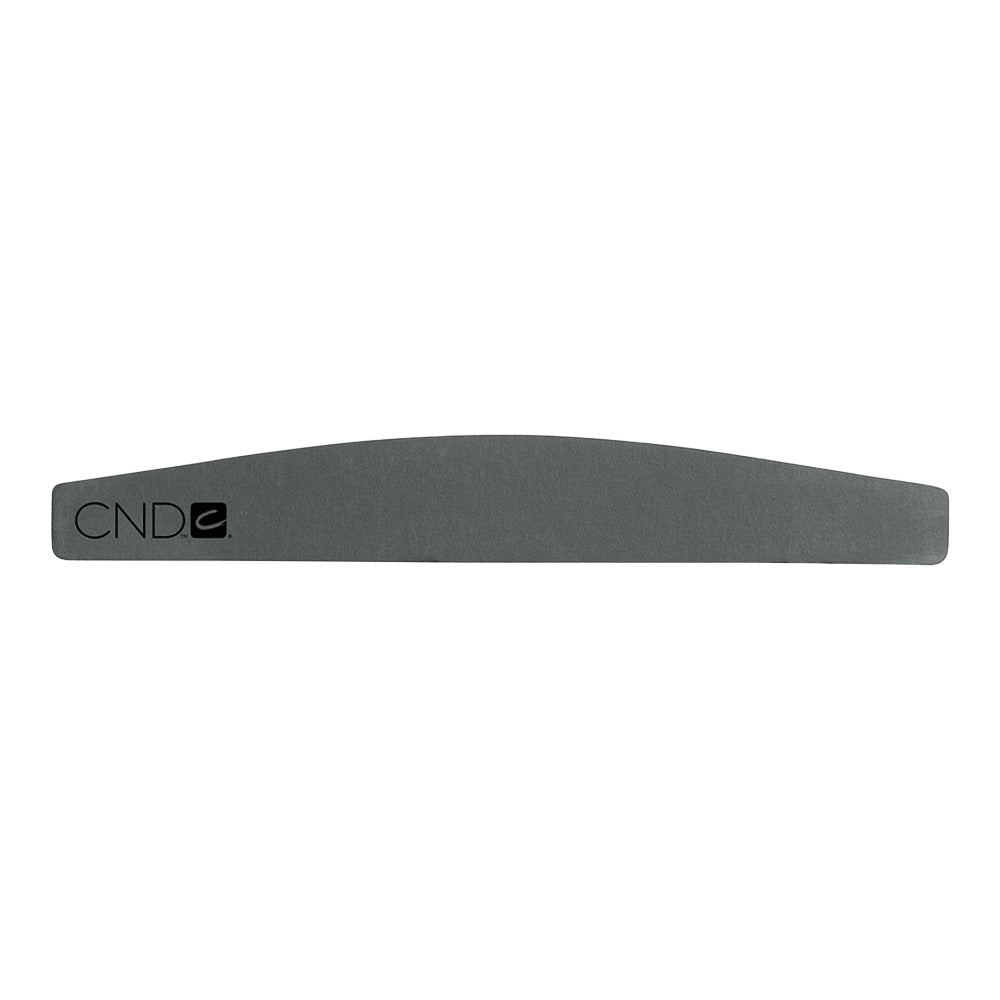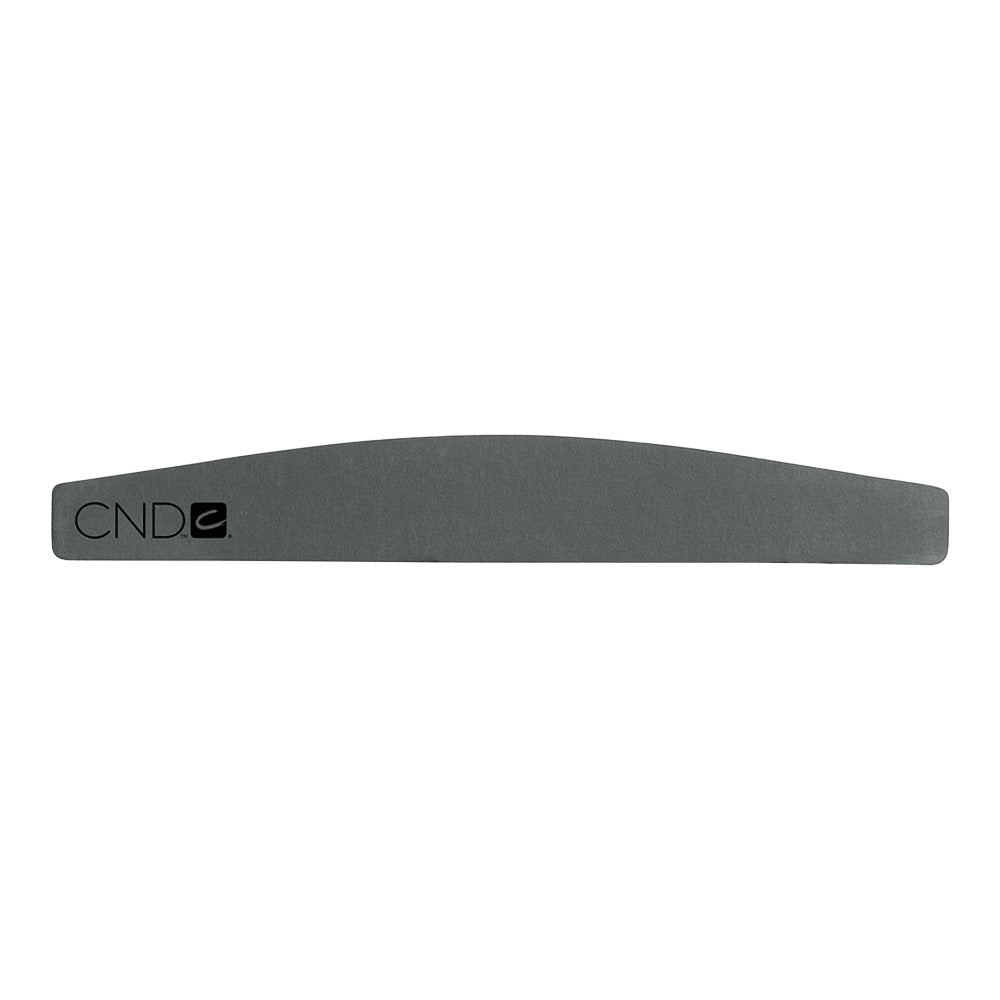 CND™ Boomerang Padded File 180/180
A high-quality, professional-grade nail file designed for shaping and refining the nails during a manicure or pedicure. This particular file, with a grit rating of 180/180, is versatile and well-suited for both natural and artificial nails.
The "boomerang" design of this file features a curved shape that mimics the natural contour of the nails. This ergonomic design makes it comfortable to hold and use, providing greater control and precision when filing.

This 180-grit file is essential for maintaining healthy and well-groomed nails. It's used to shape the nail tips, smooth rough edges and prepare the nails for further nail care procedures, like buffing and polishing.