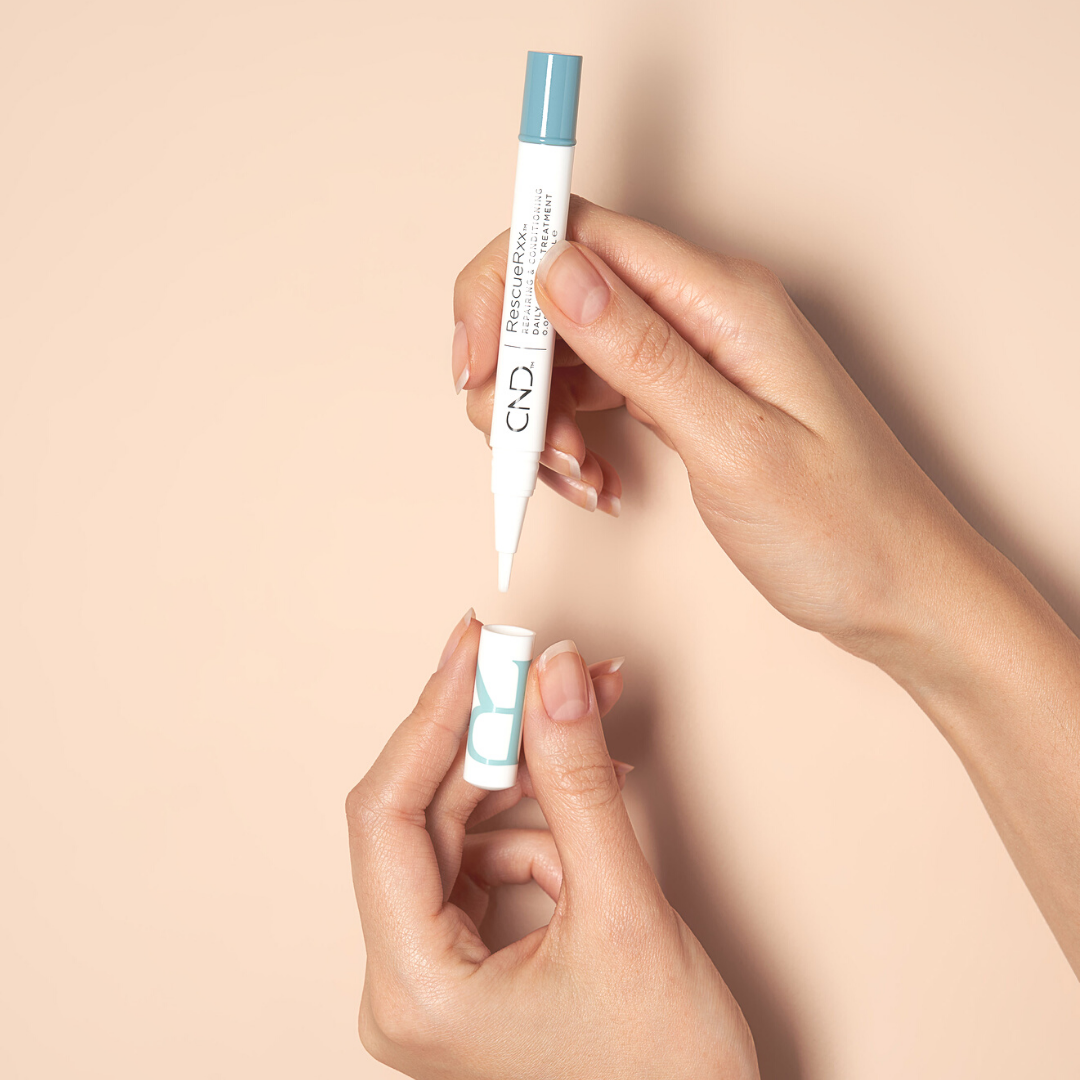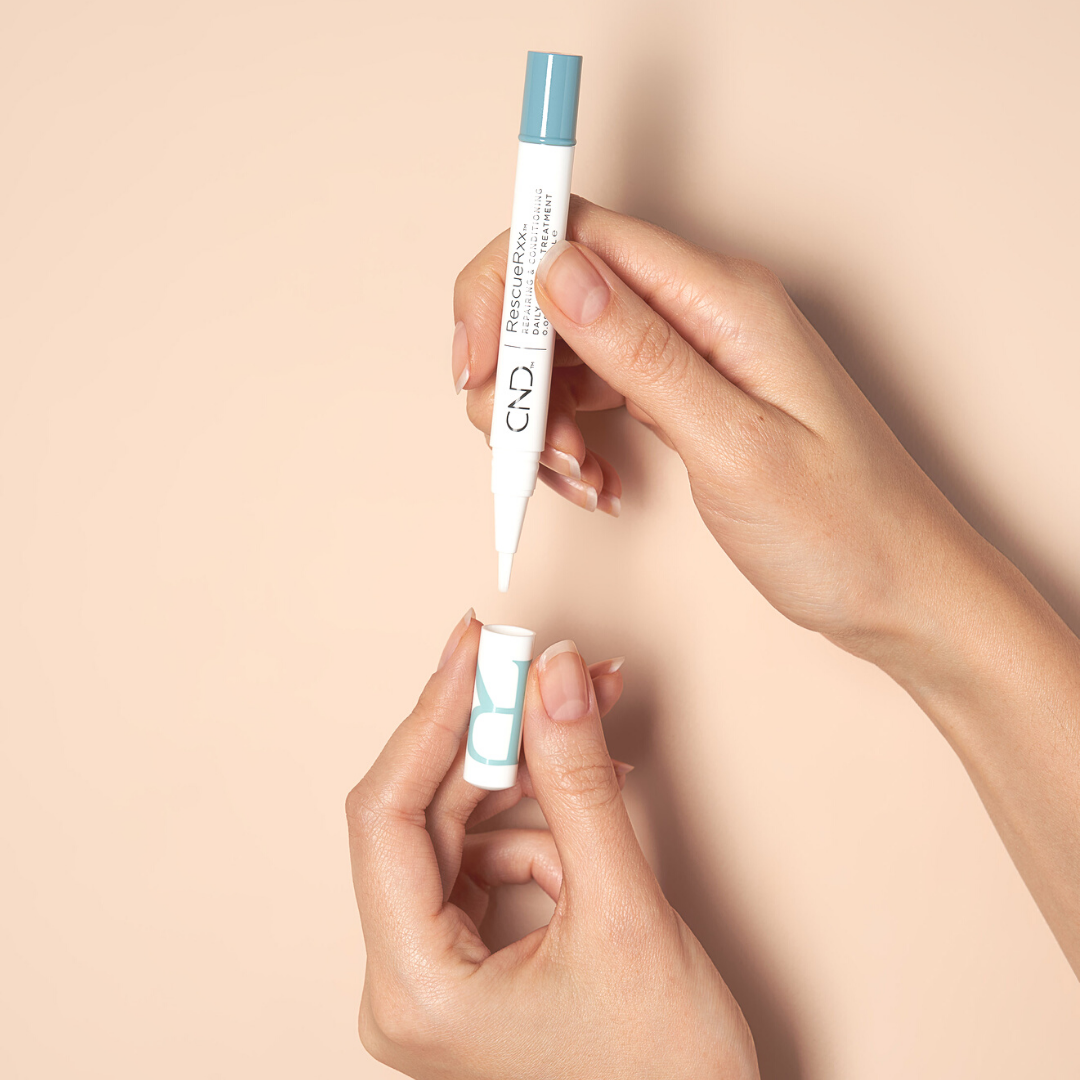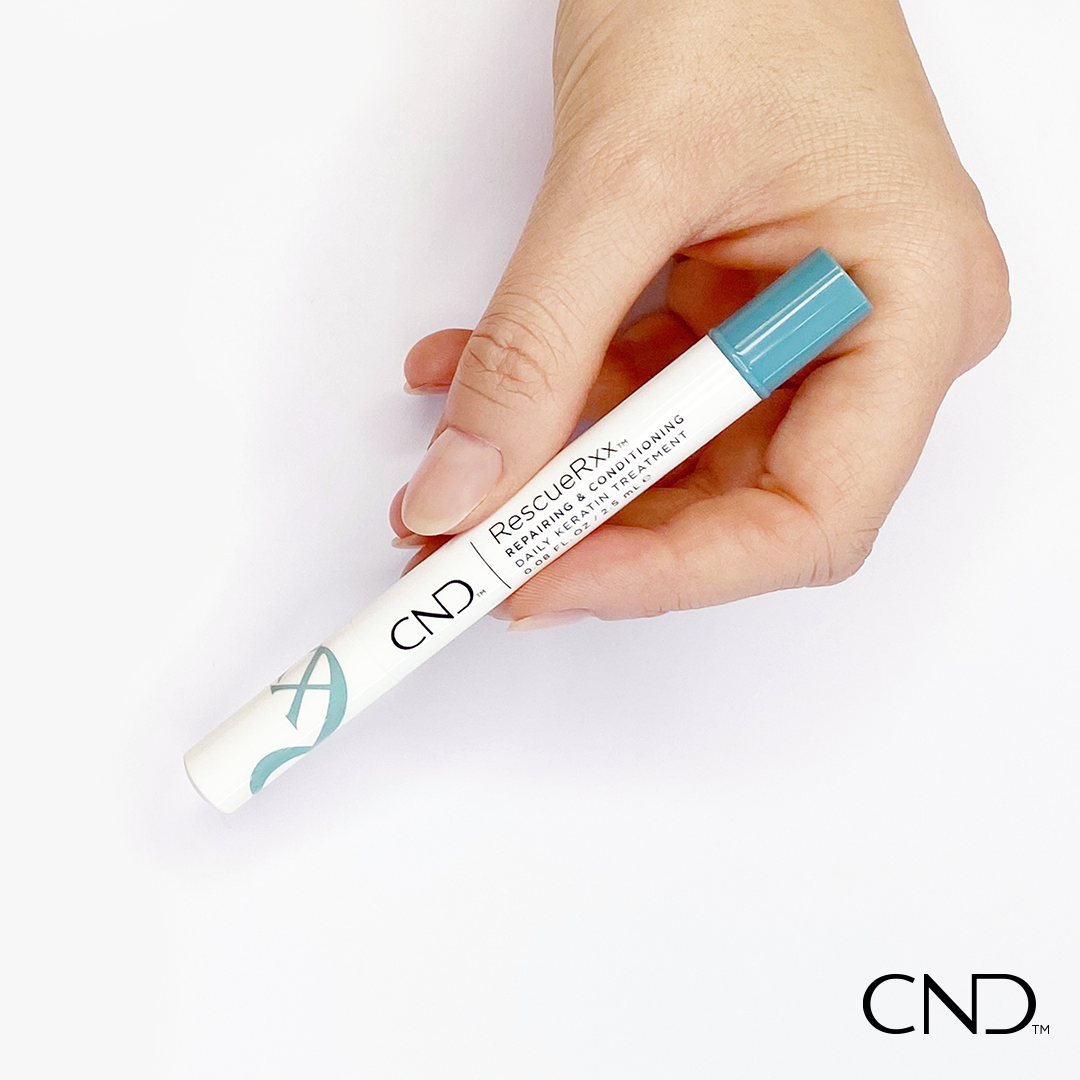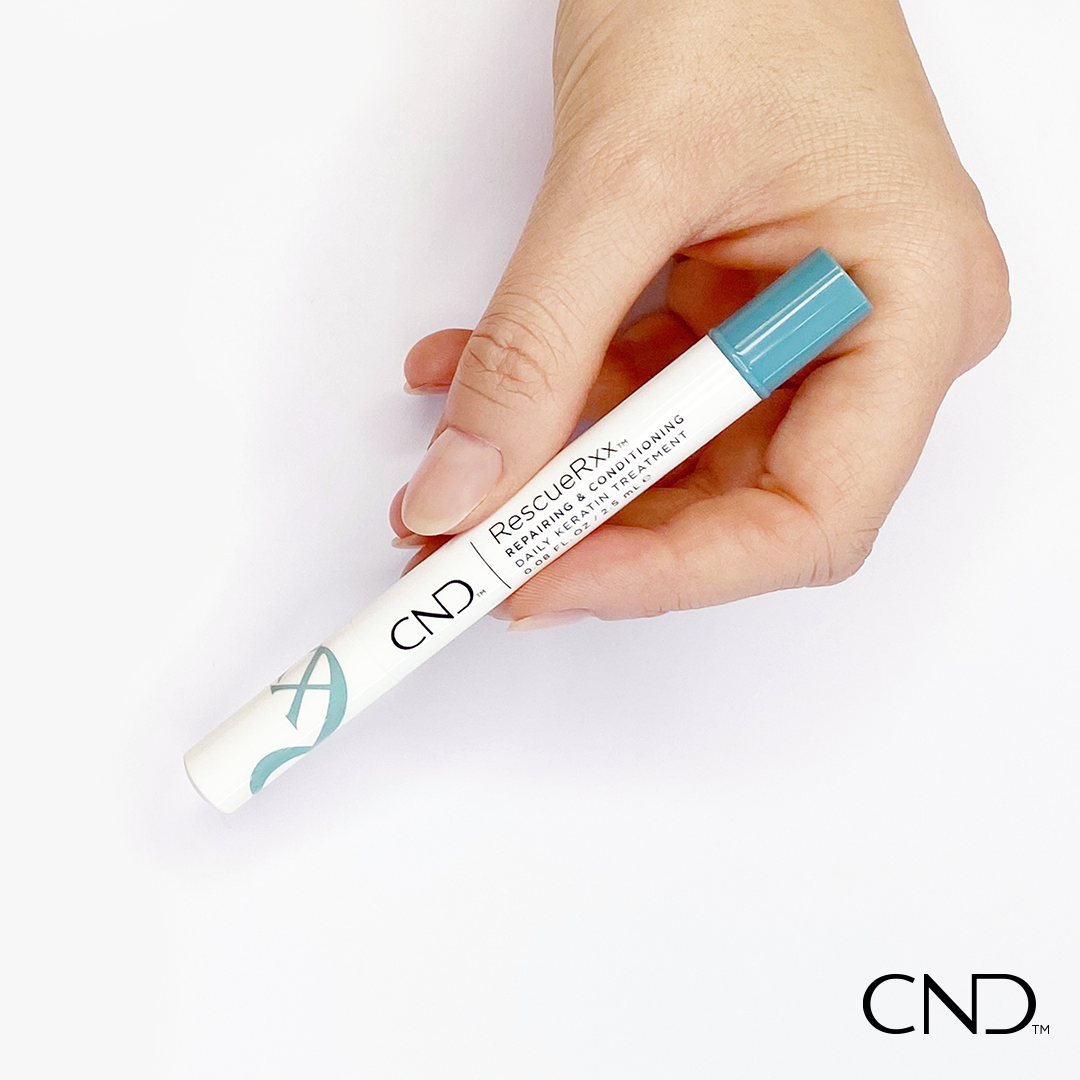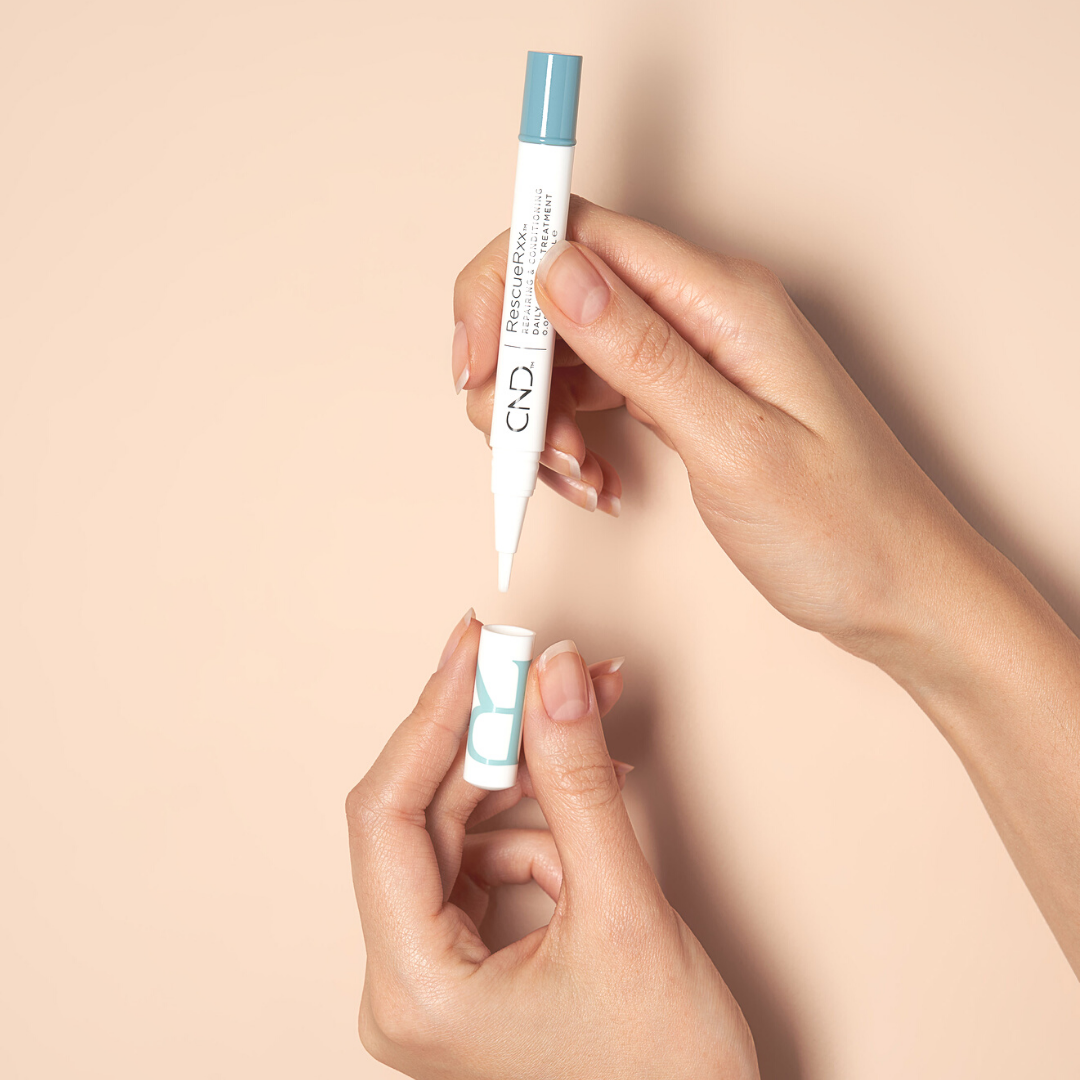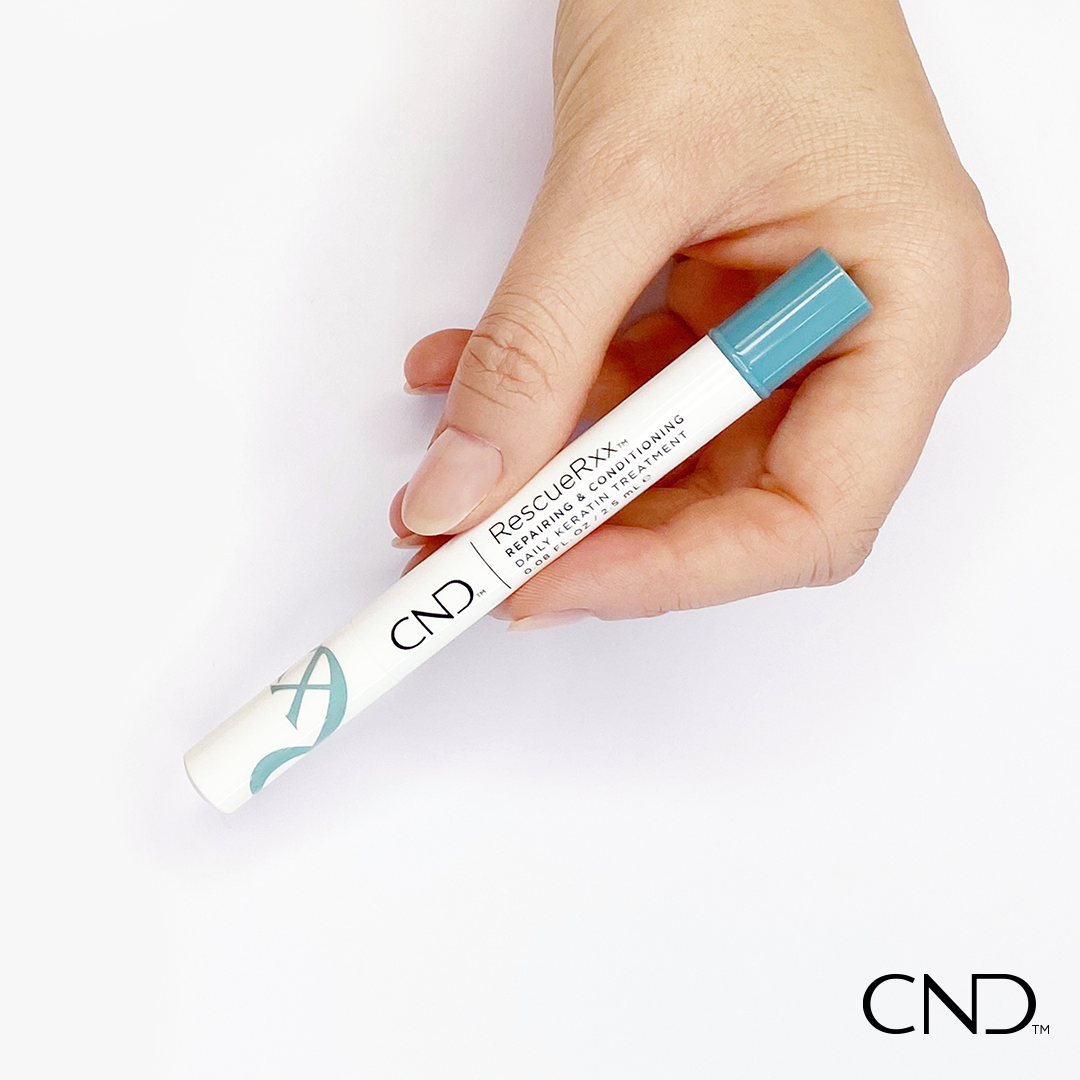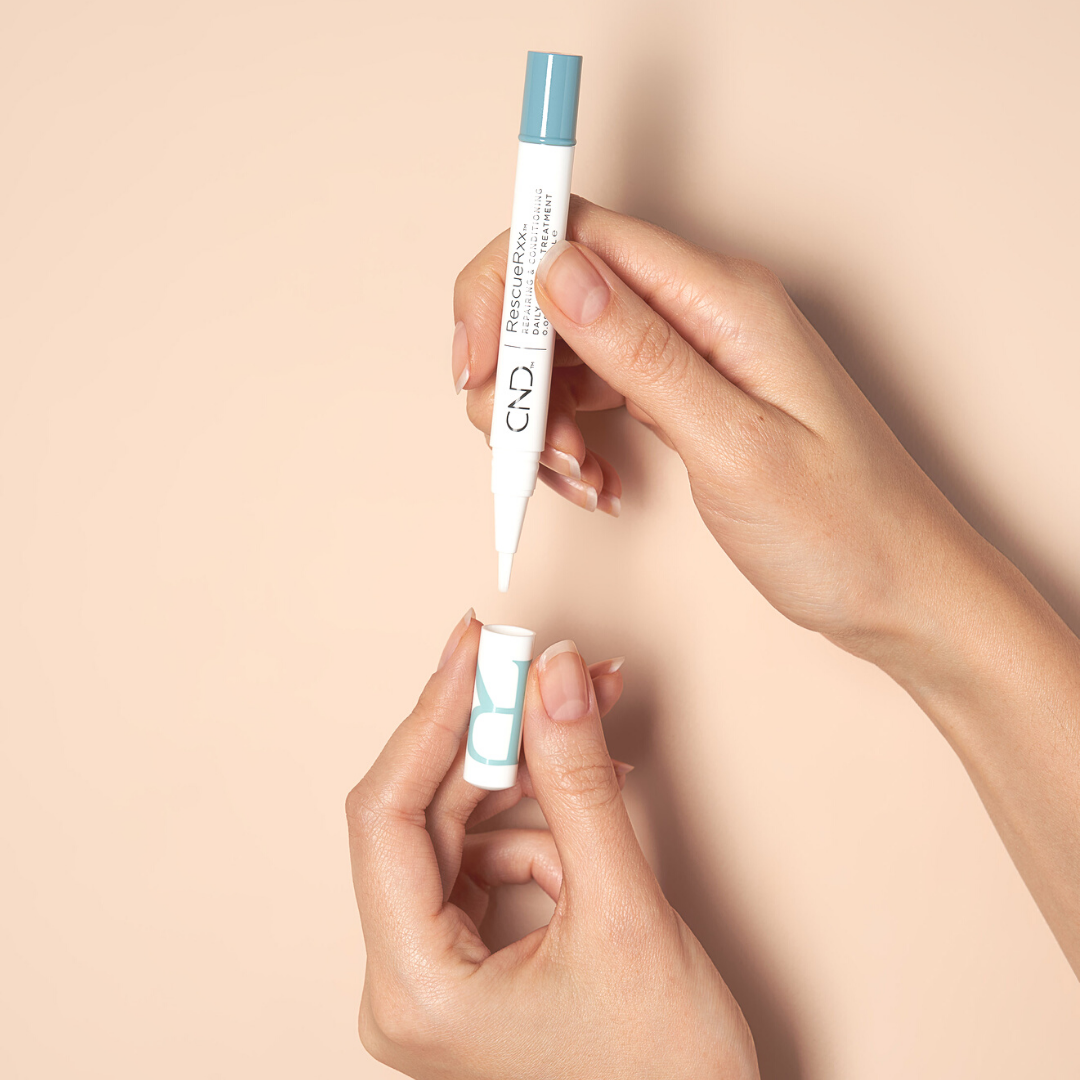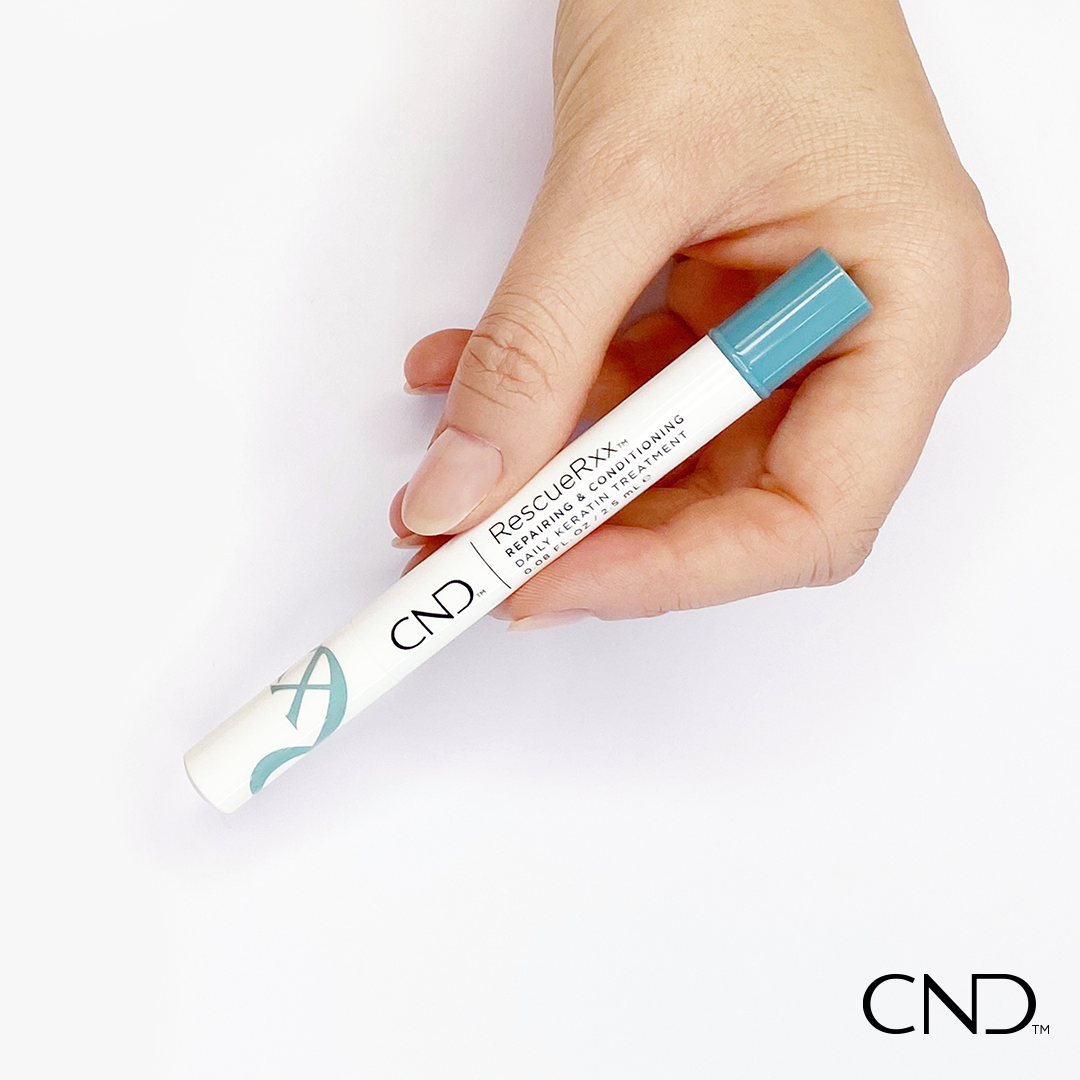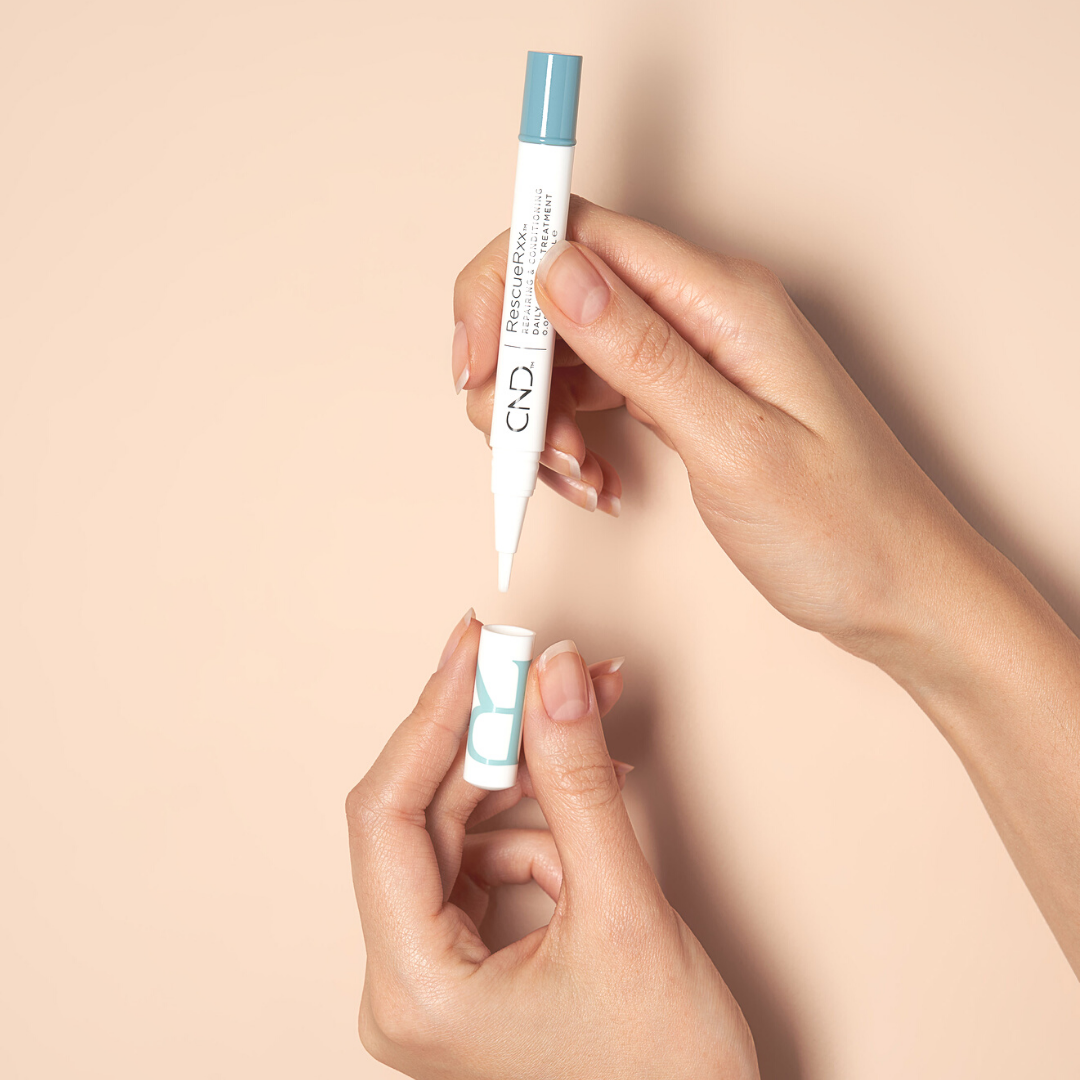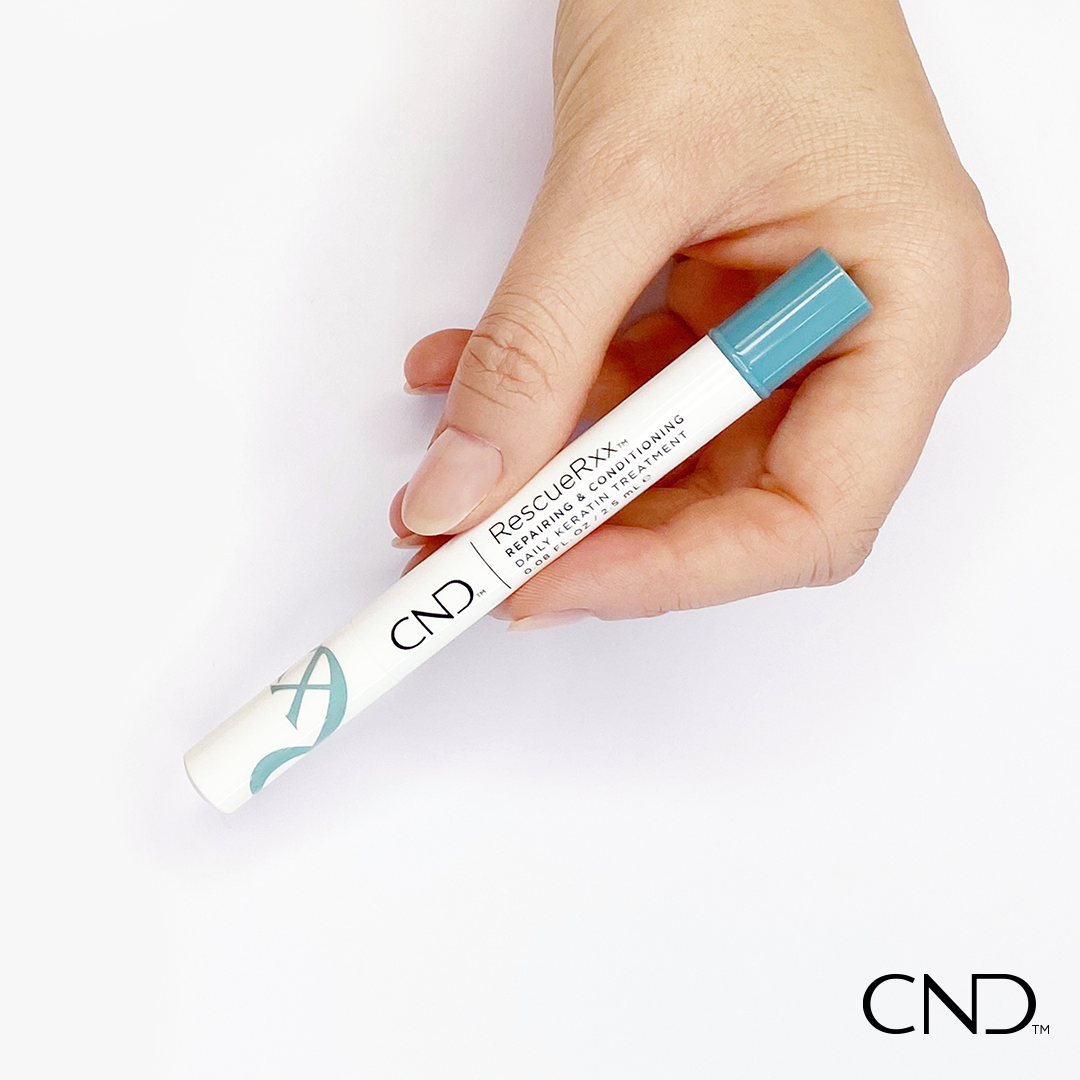 CND™ RescueRXX™ Care Pen 2.5ml
For beautiful, hydrated nails on the go, Care Pens from CND™ has got you covered between treatments.
Just twist the top on these handy to use pens, to release the formula, then swipe the brush over your nails. All the benefits with controlled, precise application and half the time and mess. 
A highly effective daily keratin treatment that helps repair damaged nails, that have been impacted by mechanical force and environmental effects, by using the power of keratin protein and conditioning jojoba oil.
RESCUERXX™ helps to strengthen damaged and weakened natural nails that have been harmed by environmental or mechanical trauma.

RESCUERXX™ will help stop the perpetuation of further delamination and/or splitting.
Also has the conditioning properties of jojoba oil and sweet almond oil to nurture and soften the skin around the nail plate.

CLINICALLY PROVEN RESULTS
Customers who used for 1 week, twice a day:
70% said nails felt thicker
80% said white surface patches were less noticeable
80% said the condition of the nails were noticeably improved
Customers who used for the recommended 4 weeks, twice a day:
73% saw a decrease in splitting
80% saw a decrease in peeling
69% saw a decrease in white surface patches