THE COLORS OF YOU COLLECTION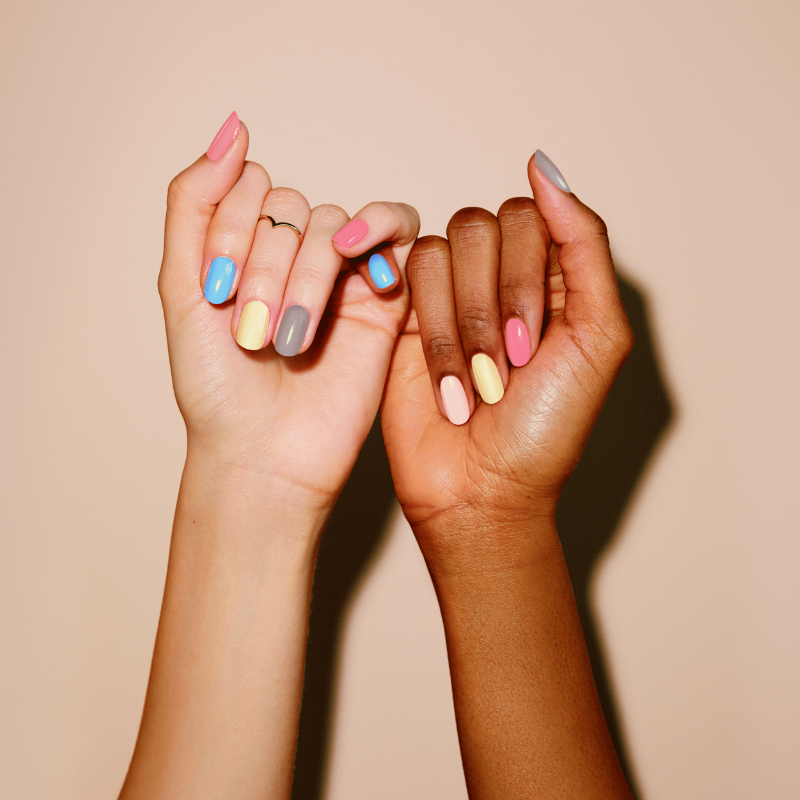 Self-expression is woven into the CND™ DNA. We value individuality and know that a manicure from nail shape to nail colour is a completely personal choice, which is why we are thrilled to introduce The Colors of You for Spring 2021.

Because this fresh assortment of six universally flattering shades were created with you in mind, we have teamed up with 12 collaborators allowing us to celebrate uniqueness together!
We urge you to play and discover which polish serves you.
Uncover your truth.
Explore your style.
Elevate your mood.
Wear your personality.
Are you a wild Rule Breaker or an inspired Change Sparker? Maybe with the help of Self-Lover, you're reminded to be kinder to yourself. Perhaps you're a combination of several, or all of them!


ON-TREND NAIL ART
Discover how to re-create the looks created by the collaborators in our step-by-step tutorials, designed to inspire you to find #TheColorsOfMe. 

FLOW WITH IT BY @WINNIEISAWESOME
"Inspired by the name of this beautiful neutral shade, Mover & Shaker speaks loud and clear on my new take on life and the journey ahead — which is to just 'go with the flow'. For the design, I want to create movement while putting emphasis on simplicity! I really love how this turned out especially with colour combination!" - Winne Hang
TRACK JACKET BY @OVERGLOWEDIT
"These shades made me feel quite nostalgic, and I kept thinking of those amazing washed out pastel 80's track jackets and seeing photos of my parents in them. Being an 80's baby myself, I thought I'd do a fun ode to that moment." - Melanie Graves

TAGGING BY @OVERGLOWEDIT


SQUIGGLY WIGGLY BY @THEHANGEDIT
"I enjoy abstract nail art along with some negative space. I wanted to also highlight the fun shades so I chose a design that showcases mainly the shades along with some accented squiggles." - Hang Nguyen

FLOWER CHILD BY @LAURENLADNIER
"This nail art design was partly inspired by the 70's. When I saw the colours for the Spring 2021 campaign, I immediately gravitated towards the brighter colours but loved how well the brown paired with them. The brown base, with colourful flowers seemed like the perfect transition from Winter to Spring. Flowers make me happy, so why not have some that actually last, and bonus: don't require water!" - Lauren Ladnier

SPOTTY DOTTY BY @YESWHATNAILS
"The inspiration behind it was not visual, it was a feeling to create something that is balanced which are the big symmetrical circles but also include asymmetry in that balance, which are the two opposite dots inside." - Violetta

OVAL RINGS BY @NAILEDBYSG
"I based my design around the ceramic graphic artist Carolina Lotti. Her bold use of chromatic colour and shapes blows my mind. I have recreated her oval ring design and added CND™'s amazing new spring collection, which you can reinvent using all the shades." - Sabrina Gayle

SHEAFLY BY @HEARTZEENA

BREEZY BY @IMARNINAILS