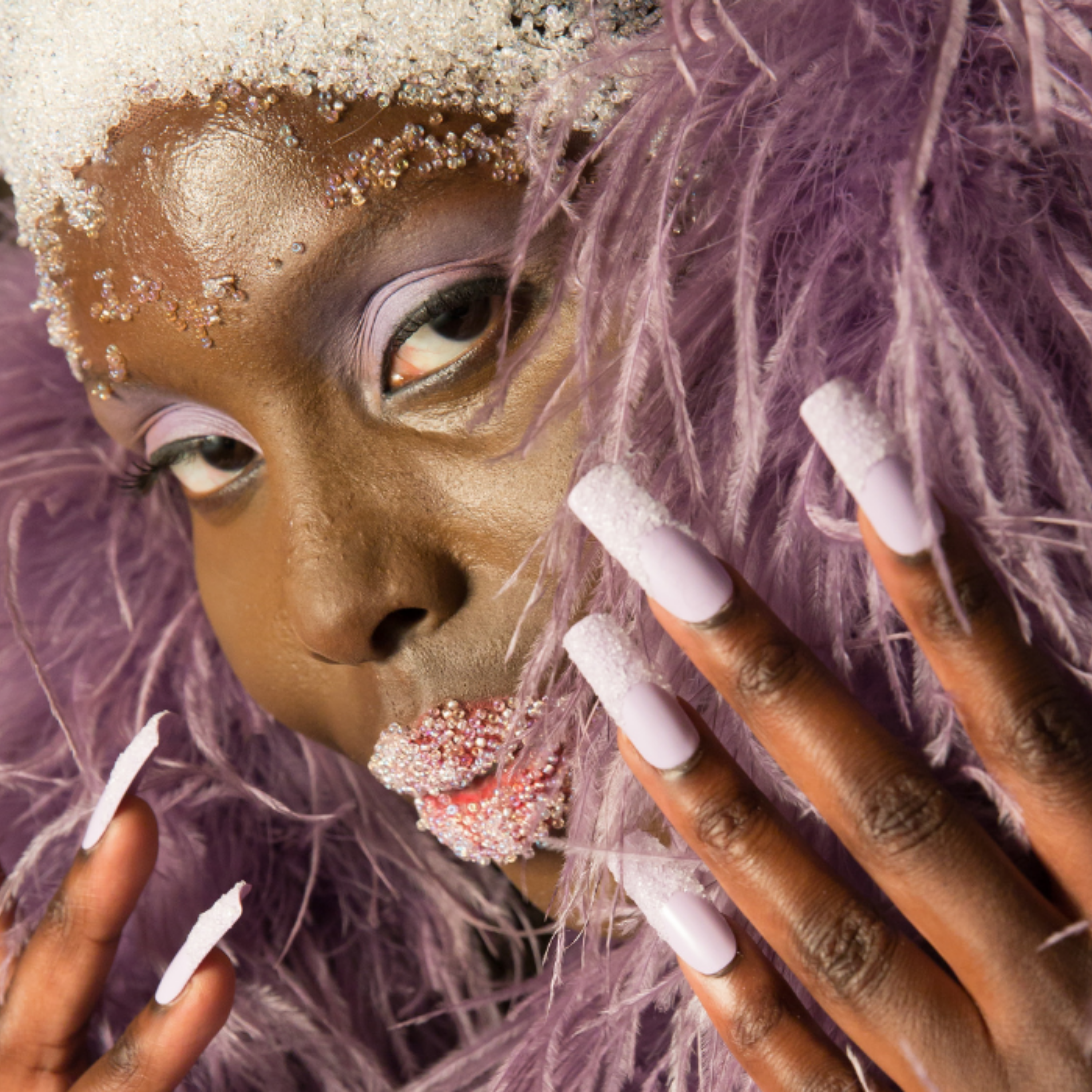 Fashion Week this season certainly looked a little different. From virtual shows to fashion film concepts, each designer injected their take of the 'new normal' into their collections and CND™ have been right there at the forefront of this movement.
Over the course of a two-day shoot, CND™ were there to witness the genius that is Gareth Pugh take his SS21 collection, The Reconstruction SS21, in a completely different direction, with all proceeds going to the charity, Refuge.
The Reconstruction celebrated the way in which fashion, music and film entwine. Gareth's runway collection featured 13 iconic looks that were inspired by 13 iconic songs! The collection's nail art was carefully curated by Lauren Michelle Pires using CND™. 
"For us, when we do a shoot or a show, every little detail is important. I've worked with CND™ for quite a few years and their nail artistry is next level. They have that close attention to detail; I like things to be very particular and CND™ nail artists have a very slick approach to how they work."
– Gareth Pugh, Designer
Lead Nail Technician Lauren Michelle Pires created eleven key nail looks, all utilising CND™'s extensive colour palette fused with her own individual creativity to elevate the SS21 collection with a keen eye to detail.
"I chose to partner with CND™ because their colour range is so extensive and it's great for layering to create the bespoke colours that are needed to match a brief. In preparation for today, Gareth sent over the textures and the fabrics within the collection and any other inspiration that he had, and we then worked with and built upon that."
-Lauren Michelle Pires, Lead Nail Technician
Do you want to learn how to recreate something similar to one of Lauren's iconic looks from the show? We've included a step-by-step from Lauren below:
WEATHERED VERDIGRIS
This look complemented the outfit THE SHARD and was based around creating that weathered look that you might see on an outdoor statue.
Step 1: Apply two coats of CND™ Vinylux™ in Magical Topiary and let dry.
Step 2: Dispense CND™ Vinylux™ in Cap & Gown and Mystic Slate onto a palette for ease.
Step 3: Using a clean kitchen sponge, cut the sponge into a small square and lightly dab your dispensed Mystic Slate onto the nail in random areas. Do not let your nails dry yet. 
Step 4: Using your sponge square, lightly dab Cap & Gown over the areas where you have just placed Mystic Slate to gently blend the two colours. Leave to dry.
Step 6: Apply the CND™ Vinylux™ Top Coat of your choice.